We are excited to share the joyous news that our Learn And Play Montessori School® family has reached a significant milestone. On September 21, 2023, our newest campus in Milpitas officially opened its doors to welcome eager young learners. This momentous occasion marks a fantastic leap forward in our journey, and we couldn't be more thrilled to share it with our extended community of parents, students, and supporters.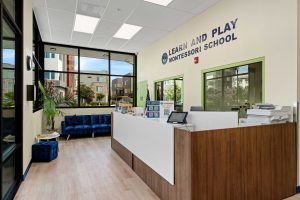 The road to this day has been one filled with dedication, hard work, and an unwavering commitment to providing high-quality Montessori education. Our Milpitas campus stands as a testament to the values that have guided us since our inception – a deep respect for each child's unique potential and a belief in the power of early education to shape bright futures.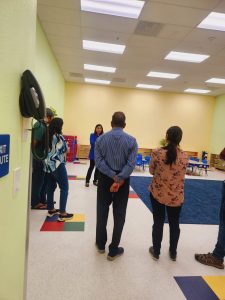 90 Tours on Our First Open House!
Before our grand opening, we hosted an Open House event on September 9, and the response from our community was overwhelming. We were delighted to welcome an astounding 90 families who came to explore our beautifully designed learning spaces, meet our passionate educators, and learn more about our Montessori philosophy.
The turnout exceeded our expectations and warmed our hearts. It was a heartwarming affirmation that our mission to provide a nurturing and enriching learning environment resonates with parents who are seeking the best for their children.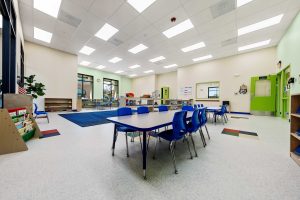 What Makes Learn And Play Montessori Special?
At Learn And Play Montessori, we take pride in our commitment to the Montessori philosophy, which values independence, self-motivation, and a love of learning. Our Milpitas campus embodies these principles, providing an environment where children can explore, experiment, and discover their unique interests and talents.
Our team of dedicated and experienced Montessori educators is passionate about fostering a love for learning in every child. They understand that each child is unique, and they tailor their teaching methods to suit individual needs, helping each child reach their full potential.
A New Beginning, A Bright Future
The opening of our Milpitas campus is not just a new beginning for our school but a bright future for the young minds who will embark on their educational journey with us. We are excited to see the growth, development, and achievements that will unfold in the coming months and years.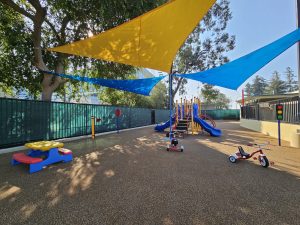 To all our parents, students, and well-wishers, we extend our heartfelt gratitude for your support and trust in us. We look forward to partnering with you to provide an exceptional educational experience for your children.
As we continue to grow and evolve, we remain dedicated to our core values, and we invite you to join us in celebrating this momentous milestone. Together, we are shaping the future, one curious mind at a time.
Welcome to Learn and Play Montessori School in Milpitas – where the journey of learning, discovery, and wonder begins!