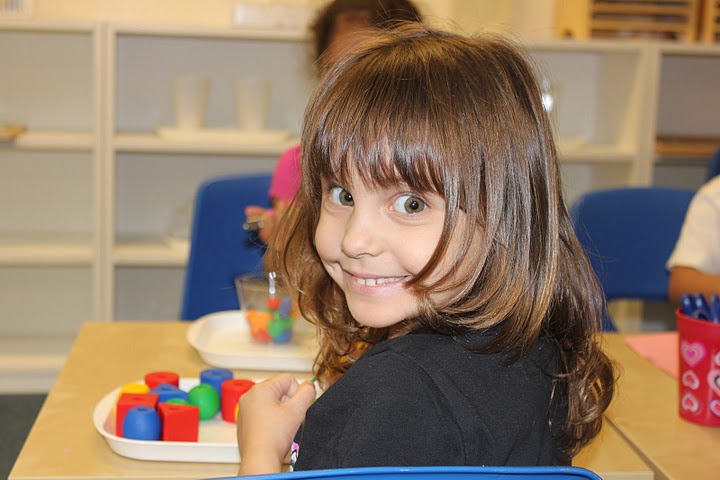 Our preschool program (available at our Danville, Fremont, and Dublin campuses) provides an enriching hands-on learning experience with specially formulated Montessori materials for math, language, sensorial exploration, practical life activities, art, science, second language, music, history, and geography.
Our preschool children develop observation and problem-solving skills. They are able to achieve this by manipulating, experimenting, and discovering through Montessori materials and prepared environment. Children begin to move from the concrete to the abstract as they prepare for the more complex studies used in our Montessori Kindergarten program.
Montessori Preschool: Summing Up
We're very proud of our Montessori preschool programs in Danville, Fremont, and Dublin. The children offer so much to us as parents and educators, and we're so pleased to offer them a world-class Montessori Preschool curriculum. Whether you live in Danville, Fremont, or Dublin or you commute from nearby cities such as Alamo, San Ramon, or Walnut Creek, please reach out for a complementary campus tour. We're excited to show you our preschool program considered one of the best preschool programs in the East Bay (Danville, Fremont, Dublin). We work hard for our students, and we try our best to make it convenient and rewarding as well for their busy parents, who often commute from Walnut Creek, Alamo, or Blackhawk to other parts of the Bay Area.