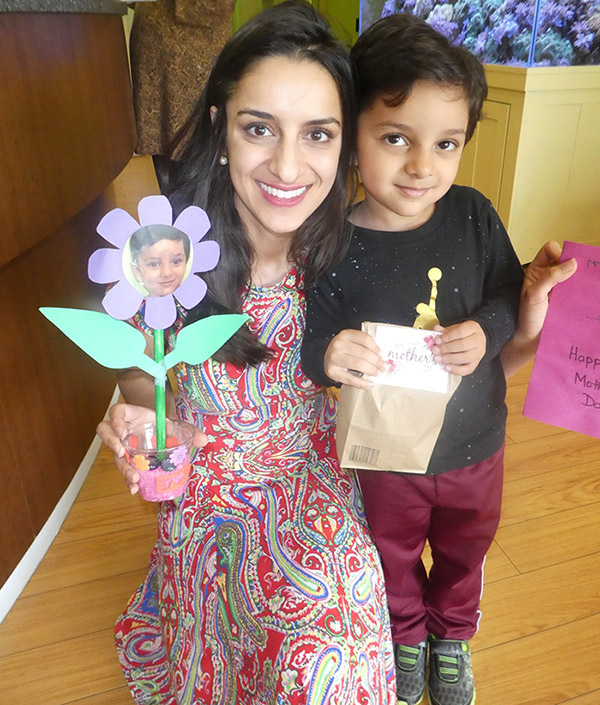 I highly recommend LAMPS south Fremont! I enrolled my daughter for the kindergarten program and in only a few months she's grown socially and academically. The staff here at south Fremont are super nice and great on communication, the school is beautiful and a clean environment and follow all guide lines to keep your child safe during these hard times. She has 3 teachers which she loves and I can tell she gets the attention she needs. I am glad we chose learn and play Montessori for our little one.
Gabriela C. – San Leandro, CA

We absolutely love Learn and Play Montessori South fremont and all their staff. My son has been going there for a month currently for 2 days a week. It was a smooth transition and we are ready to increase the time. All the teachers and staff are very loving and wonderful. They're patient , caring and understanding with the children. I would recommend to all my friends and relatives about this wonderful happy school. We love all the staff!
Goldy K. – Milpitas, CA

Very organized, friendly, has great reminders, and clean. Very approachable and easy to communicate to any of the staff with any concerns. Also love how they reach out when they have any concern about our child during school. Most importantly my daughter loves going there and I trust them to take care of my little girl! Thank you!
Jeremy T. – Alameda, CA

My son Noah has been attending this school since March and I cannot express my appreciation, love and respect for the staff, Noah's teacher Mrs. Shawnan and Mrs. Edith, they have been amazing with my child. My son has had a difficult time adjusting to classroom setting, his teacher and the staff here have done so much for him to train and help him adjust. Noah's teacher Mrs. Shawnan is a complete sweetheart, she has worked with me in providing detailed feedback on a regular basis to help me redirect him and keep him focused. I am so very grateful to such a wonderful group of caring, supportive and patient staff. If I could give them 6+ stars I would. Thank you for being so awesome!
Hadisa M. – Fremont, CA

My son started going to LAPMS in south Fremont from day 1 of their opening and we have been happy with the staff, cleanliness of the place, COVID guidelines they have been following. My son comes back home happily and that is what matters as parents. We would recommend LAPMS South Fremont to other parents for their kids.
Basavaraj M. – Fremont, CA

This branch is newly opened and my son is going here from day 1 of their opening. So far we are happy with this school and my son also enjoys going to his school.
Vagarne M.