Maple Fremont Campus
Daycare (Childcare) | Preschool | Kinder & After School
Explore options for your child and family!
Your child deserves a top-quality program in Fremont, California! Our Montessori-inspired program combines a fun approach to learning that unlocks the passion in every child to want to learn. We emphasize basic learning skills, including STEM (Science, Technology, Engineering, and Math) in age-appropriate ways. From 2 years to 6 years old, your child will love our program and so will you as a parent or guardian.
---
Book a Campus Tour | Contact us via webform | Call 510-713-2402 to learn more!
---
A Top-Rated Program and School in Fremont, California

Our Fremont campus offers best-in-class programs for children from 2 years to 6 years old. We combine age-appropriate Montessori methods with a focus on STEM (Science Technology Engineering and Math), so as to encourage a lifelong "passion for learning." Use this page to learn more about our programs, or call us at 510-713-2402 or Schedule a Tour today.
Daycare / Childcare. We accept children as young as 2 years to 6 years old and provide quality daycare in a licensed, loving environment. This helps children grow and mature, and assists busy Bay Area parents who want a secure, safe, and caring environment for their little ones.
Preschool. Preschool is the foundation of success in education. Accordingly, our preschool program combines Montessori methods with STEM (Science, Technology, Engineering, and Math) to set a foundation for the child. Kids love our programs because they are fun; parents love them, because they are effective.
Kindergarten. We are a private kindergarten that offers better hours and higher quality instruction than "free" state programs. The child learns more, and the parents have an easier time due to more flexible and extensive hours.
After School Programs. We also offer "after school" programs for kids in public schools. Call us today to explore costs and options.
Questions and Answers.
Q. What does the program cost?
A. Our programs are affordable, based on the amount of time needed for your child. Use the tabs above to browse costs and rates, or feel free to contact the office for up-to-date rates and tuition. Costs differ as well between daycare/childcare, preschool, kindergarten and after school programs.
Q. How do I enroll my child?
A. The best first step is to call the office and ask any questions. You can also sign up for a school tour, and if you're ready, at that time we can give you the paperwork and forms to fill out. Enrollment is easy, but of course forms are required.
Q. Is this a licensed preschool program?
A. Yes, all our programs meet city and state regulatory requirements. We are a licensed provider, and fulfill all necessary requirements. We go above and beyond the state requirements as needed.
Preschool Childcare Center License #013422412
Q. What is your methodology?
A. We are a "Montessori-inspired" program. This means we take the best of Montessori methodology, allowing the child to lead the learning process and instill a passion for learning. That said, we recognize that the jobs of the future will be in Science, Engineering, Technology, and Math. Thus, we focus on STEM and also incorporate strong language and multiculture aspects to our program.
Methodology. We are a Montessori-inspired program, combining the best of Montessori with a focus on STEM (Science, Technology, Engineering, and Math) to foster a passion for learning. Feel free to set up a school tour or call to speak with a specialist to learn more about our educational system.
Learn More. Use the menu above to book a school tour, explore our calendar, registration forms, tuition and other aspects of our exciting program. Again, feel free to call or contact us for more information.
Address.
Learn & Play Montessori
37220 Maple Street, Fremont, California
Tel. 510-713-2402
Preschool Childcare Center License #013422412
Fun Factoid about Montessori
Maria was a sterling student, confident, ambitious, and unwilling to be limited by traditional expectations for women. At age 13 she entered an all-boys technical institute to prepare for a career in engineering.
In time, however, she changed her mind, deciding to become a doctor instead. She applied to the University of Rome's medical program, but was rejected. Maria took additional courses to better prepare her for entrance to the medical school and persevered. With great effort she gained admittance, opening the door a bit wider for future women in the field.
When she graduated from medical school in 1896, Maria was among Italy's first female physicians. Though she was not the first female medical school graduate, as reported by many of her biographers, it does not detract from her accomplishment. Defying conventions, norms, and expectations to successfully make her way in this rigorous, male-dominated field required tremendous strength, dedication, and perseverance.
Source: https://amshq.org/About-Montessori/History-of-Montessori/Who-Was-Maria-Montessori
Fun Factoid about Fremont, California
In 1956, five individual townships came together to form the City of Fremont. Now recognized as districts, Centerville, Niles, Irvington, Warm Springs, and Mission San Jose have melded together to represent the different characters of Fremont.
By cherishing the rich cultural value that these districts bring, the City's efforts extend far beyond zoning and mixed development. Not only do we strive to preserve and celebrate the ethos of these districts' unique characters, but in turn, our neighborhoods keep Fremont inclusive and economically resilient.
Source: https://www.fremont.gov/about/our-story.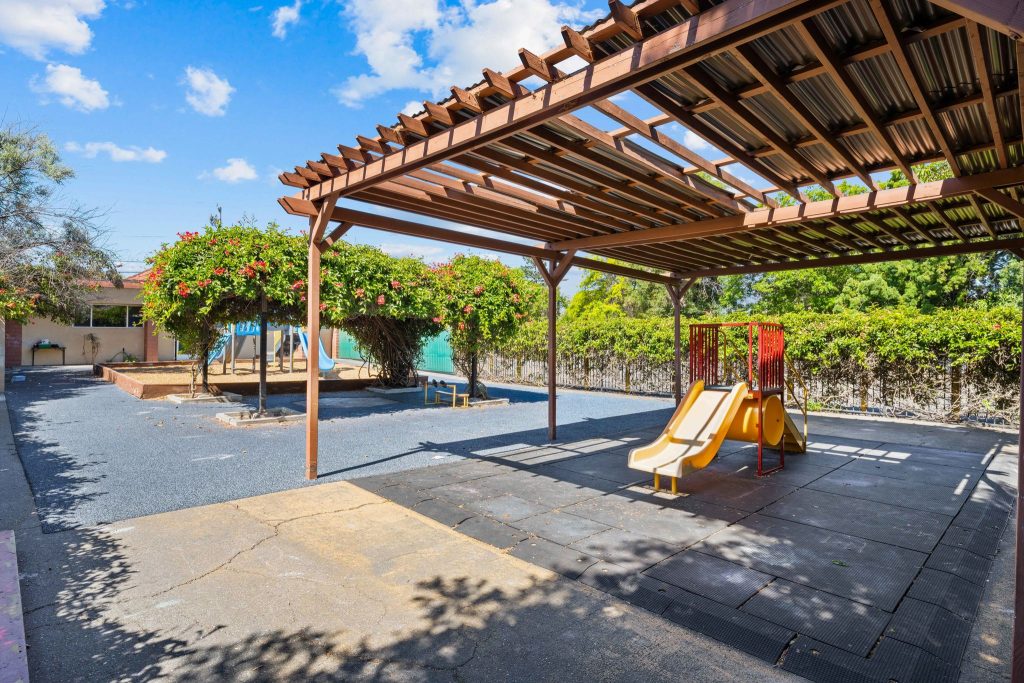 Preschoolers have fresh abilities and a strong desire to "do it by myself," yet they seek an opportunity for retreat and reassurance as their intellectual, physical, and social skills bloom. Therefore, teachers prepare exercises and activities to recognize that children learn by doing. Classroom materials are always accessible, attractive, safe, and geared for a child's success. Extra activities, such as art, music, movement, Spanish, stage performances and oral presentations are part of the curriculum in response to children's need for variety and challenge as they grow, learn, and play. Our Montessori program components focus on the things that make up a child's curiosity, culture, language, social interaction, and personality.
The Montessori Kindergarten program is the capstone to their experience at Learn and Play Montessori School. The students become leaders, sharing the lessons they've perfected with younger peers. With the Montessori materials, students practice reading, writing and math concepts. Our Kindergarten program continues the same Montessori philosophy of education we teach throughout our entire school- educating the whole child. Through the curriculum, the Kindergarten student is exposed to a wealth of impressions and information, as well as building basic skills. Enrichment activities such as art, music, movement, Spanish, and stage performances, and oral presentations round out the Kindergarten experience, as well.
Our Maple Fremont Campus is located in the Centerville District of Fremont, between Thornton Ave and Fremont Blvd, and is easily accessible from Highway 880 and is located minutes away from City of Newark. We are located at 37220 Maple Street, Fremont, California. You can reach this campus at 510-713-2402. We're recognized as one of the best Montessori schools in the Centerville neighborhood of Fremont, with programs that span from daycare / childcare to preschool to Kindergarten.
For More Information Call Us: (510) 713-2402
Email Us: [email protected]
Address: 37220 Maple Street, Fremont, CA 94536