Danville, California – November 2, 2018. Learn and Play Montessori, the leading East Bay provider of Montessori preschool education in communities as diverse as Dublin, Fremont, and Danville, is proud to announce three new micro blogs, one for each city. The blogs will help keep busy parents informed about issues concerning the advantages of Montessori for preschool education.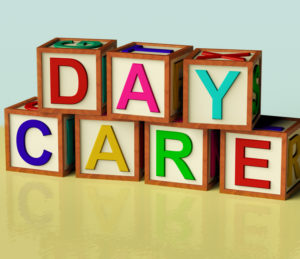 "Each child is an individual with specific needs, and we think the same can be said for Bay Area cities," explained Harpreet Grewal, director of Learn and Play Montessori. "That's why we've created a specific blog series for each of our locations, one for Fremont, one for Dublin, and one for Danville."
To review the three new blogs focused on Montessori preschool issues, interested persons can go to the links for each location.
The blog post for Montessori Dublin preschool can be reviewed at;
https://www.dublinpreschool.com/
The blog post for Montessori Fremont preschool can be reviewed at;
https://www.fremontpreschool.com/
The blog post for Montessori Danville preschool can be reviewed at;
https://www.danvillepreschool.com/
Learn and Play Montessori has created three new blog post pages to address city-specific issues regarding preschool, daycare, and kindergarten. Informative posts can provide tips and helpful insights for parents of young children in the Bay Area, and interested readers are urged to check out the new blogs. Indeed, those who might be interested in scheduling a campus tour can visit the primary website at https://www.learnandplaymontessori.com/.
DUBLIN, FREMONT, AND DANVILLE PRESCHOOLS PROMOTE LOVE OF LEARNING AT AN EARLY AGE
Here is background on this release. Parents could find individual child-rearing challenging in the Bay Area. A Fremont parent raising twin boys might struggle to manage a reasonable bedtime routine, for example, while a working couple in Dublin might be worried a toddler won't achieve learning milestones. Each child can respond to instruction differently. The first step might be to encourage a love of learning. Children can be inspired to take pride in personal accomplishments and have fun at it. A top Montessori preschool could help parents find answers to particular struggles, and one that's located in the home city of Danville, Dublin, or Fremont is an even better choice for busy parents.
Parents residing in the cities of Dublin, Fremont and Danville, can read helpful insights into specific parenting issues. Issues including potty training, bedtime routines and healthy eating can be reviewed. A Montessori method might be the perfect type of program for children to respond to. Positive reinforcement combined with loving instruction could help a child move forward. Bay Area parents can get helpful tips and support up the road at a Dublin, Fremont, and Danville Preschools. For these reasons, Learn and Play Montessori has announced blog post pages for three individual preschool locations.
ABOUT LEARN AND PLAY MONTESSORI
Learn and Play Montessori aims to be one of the best Montessori schools in the greater San Francisco Bay Area. Whether parents are looking for a Montessori School in Danville, a Blackhawk preschool or a top-rated Montessori School in Dublin / San Ramon, Learn and Play has a campus for their child or children. Bay Area parents searching for Walnut Creek preschool options could find the right fit in Danville. All schools use the famed Montessori method, offering programs from childcare to daycare, preschool to kindergarten, in not only Danville, Fremont, Dublin or San Ramon but also in nearby towns such as Alamo, Blackhawk, Diablo or San Ramon on the I-680 corridor as well as Walnut Creek.
Learn and Play Montessori
Media Relations
https://www.learnandplaymontessori.com/