July 31, 2019 – Danville, California. Learn and Play Montessori, a top-rated Montessori preschool serving Fremont, Danville, Dublin and surrounding East Bay communities at https://www.learnandplaymontessori.com/, is proud to announce an informational blog post for new parents.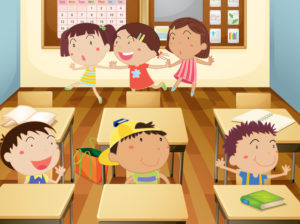 Adults of young families might not realize the significant differences between a licensed and unlicensed daycare. Unchecked childcare facilities may not adequately serve the educational or emotional needs of a young boy or girl.
"We understand that daycare can seem costly to a family on a budget. We want to remind parents that cheap, unlicensed daycare could hurt a child's chances for early learning achievements," explained Harpreet Grewal, director of Learn and Play Montessori. "Licensed daycare can mean standards are high, and children are the top priority."
Parents of young children can review the new blog post. As the post explains, unlicensed 'in-home' daycare services may appear to be a bargain, but can lack the accountability of a licensed facility. Low-trained staff and lax health and safety procedures could create a dangerous environment for active children. Parents might consider the importance of checking a daycare thoroughly. Parents who want to learn more can also visit city-specific informational pages such as the Dublin page at https://www.learnandplaymontessori.com/dublin-san-ramon or the Dublin-specific blog at https://www.dublinpreschool.com/.
DANVILLE AND SAN RAMON PARENTS LEARN THE DIFFERENCES BETWEEN DAYCARE AND 'NO CARE'
Here is the background for this release. Parents may agree that young children require a high degree of attention to keep them safe and engaged. Curious toddlers can grab any home item within reach and try to chew it. Active three-year-olds might require an array of toys and learning activities to stay challenged. If a working parent needs to find a daycare provider, a cheap rate and home-like environment might look good at first glance. Parents might need to pay attention to the telltale signs of trouble before signing up.
Many 'in-home' daycare providers may be unlicensed, which can mean that the high standards set for other licensed daycares around Danville and San Ramon could be ignored. Unlicensed childcare could leave children in mind-numbing conditions. 'Teachers' can have little training and may not care to challenge young minds with stimulating lessons and activities. A lack of clear health and safety processes can put toddlers at risk.
It may be best for San Ramon and Danville parents to seek out a fully licensed daycare. A staff of highly-trained, attentive teachers can help young children prepare for lifelong learning in a safe, healthy and engaged environment. For these reasons, Learn and Play Montessori has announced a new blog post about the vital differences between licensed vs. unlicensed daycare.
ABOUT LEARN AND PLAY MONTESSORI
Learn and Play Montessori aims to be one of the best Montessori schools in the greater San Francisco Bay Area. Whether parents are looking for a Montessori School in Danville, a Blackhawk preschool or a top-rated Montessori School in Dublin / San Ramon, Learn and Play has a campus for their child or children. Bay Area parents searching for Walnut Creek preschool options could find the right fit in Danville. All schools use the famed Montessori method, offering programs from childcare to daycare, preschool to kindergarten, in not only Danville, Fremont, Dublin or San Ramon but also in nearby towns such as Alamo, Blackhawk, Diablo or San Ramon on the I-680 corridor as well as Walnut Creek.
Learn and Play Montessori
Media Relations
https://www.learnandplaymontessori.com/