The fact is that there are a lot of "in home" daycare providers for children in Danville. But here's the catch. Many of them are NOT licensed! They may, or may not, be very good, but even so, do you really want to leave your precious child with one of the many unlicensed Danville daycare providers??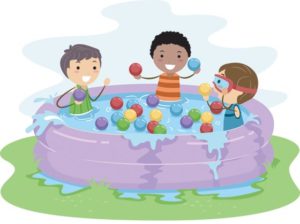 We think that we can guess what your answer would be.
Yes, of course they probably cost less than a proper licensed daycare provider, but that is because they don't have to pay to rent a proper building with all the facilities that we offer at Learn And Play Montessori in Danville. After all, these many unlicensed Danville daycare providers are only providing their own home and perhaps a yard, and some of them may not even have that.
Then you have to consider this: what are their qualifications to teach your child? If they are not licensed, they may have no qualifications at all!! You want your child taught by someone who has no qualifications and is unlicensed to boot? No way, Jose!
Even if by chance they should have some experience of teaching, these many unlicensed Danville daycare providers are still just that: unlicensed. That means that they have never been checked out by the proper authorities. In fact, anyone at all can set up as an unlicensed provider and make any sort of claim that they wish.
Your Child's Future Is At Stake
We are sorry to go on for so long about this, but it is your child's future that is at stake here and you no doubt want the BEST for your child, not some kind of training that almost certainly will not provide the start in life that he or she needs.
OK, we will put our hands up. At Learn And Play Montessori in Danville we are not the cheapest option. The BEST option never is the cheapest option whatever you think of. However, we charge more because we provide more. Our children all have the benefit of highly trained and skilled Montessori teachers who work with your child one on one in an environment that is just beautiful.
We open at 7.00 am and we don't close until 6.30 pm, so we are ideal for working parents. We have a superb playground at the rear of the school which lets your child learn about the great outdoors. We also have a huge range of Montessori materials from which your child can choose. The Montessori method works so well because the children very quickly learn to love learning for its' own sake.
We also encourage all parents to drop in to the school at a time that suits them and see what we do and how happy our children are.