If you commute to get to work and need preschools near I 680 in the Bay Area for your child, then we have exactly what you need. Learn And Play Montessori have a preschool in Danville and another one in Dublin, so wherever you work, we have just the right preschool for you.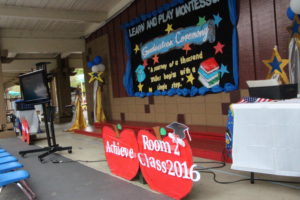 The fact is that there are not so many preschools near I 680 in the Bay Area, and the schools that there are by no means all use the Montessori method of teaching. In fact, it would be more correct to say that the Montessori method is a method of learning rather than teaching, because it puts the child first.
Your child is unique, and Montessori recognizes that. There is no "one size fits all" with Montessori, and the method treats every child as the individual that he is. At our Danville preschool, we have eight large classrooms which are designed with extended windows to let as much natural light as possible into them, and the classrooms at Dublin are similar. Each classroom has a multitude of different materials which have been specially designed and from which the children can choose for themselves, so they work on a project that is unique to them. This means that they very quickly learn to love learning because they are doing what they want to do rather than what they have been told to do.
Using All Five Senses: the Montessori Way of Teaching and Learning
They also use all five senses, because they are actually doing things rather than sitting listening to a teacher telling them things. In addition, each child works at his own pace. There is no rush to get a project completed, because the child will do it when it is right for him. Some children will learn faster than others, but that doesn't matter because there is no sense of competition or having to meet an arbitrary deadline, for the simple reason there is no deadline.
This means that no child feels under pressure, because the project is simply completed when he finishes it. The teachers watch the progress of each child, and when the time is right they will introduce the child to new materials and ideas that he can work on as it suits him, not as it suits the teachers.
Children learning the Montessori way achieve the same or a higher level of attainment than the traditional way of teaching and have fun while doing it. If you are looking for preschools near I 680 in the Bay Area, then come along to Learn And Play Montessori Schools in Dublin or Danville – or both – and take a tour.