Learn and Play Montessori Schools, a best-in-class education company offering daycare, childcare, preschool, PreK, kindergarten and afterschool programs at https://www.learnandplaymontessori.com/, is proud to announce a new director for its beautiful, brand-new LAPMS Centerville campus in Fremont. The new campus will open in Central Fremont in January 2023.
"We are doubly excited. First, by our new Central Fremont campus, and second, by the fact that Yessica Gonzalez will be the director of education," explained Kiran Grewal, founder of Learn and Play Montessori Schools. "Yessica is an experienced LAPMS leader with decades of experience in early childhood education."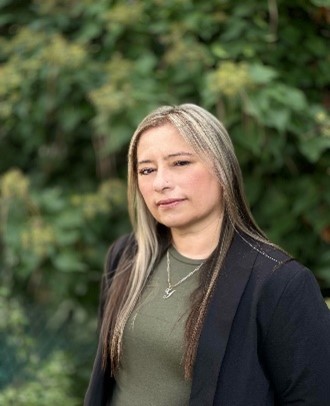 The new school opens in January 2023 and will offer best-in-class daycare, childcare, and preschool to Fremont children. The Montessori-inspired strategy helps children not only fall in love with learning but acquire a foundation in science, technology, engineering, and math (STEM) in age-appropriate ways.
ABOUT YESSICA GONZALEZ
Yessica started her journey on her educational career path 30 years ago after graduating with an Education degree in Mexico. She founded and operated her own preschool for five years, then relocated to the U.S. with her family, where she worked as a teacher for seven years and a site director for 17 years at a school in Fremont. Yessica has been working and training with LAPMS for the past school year, in preparation for her new role.
During her free time, she loves spending quality time with her family and traveling. Yessica notes, "I am excited to get to know every student, family member, and teacher that comes through the Centerville location so that we can work together in a collaborative, safe, and fun environment."
LAPMS joins us in congratulating Yessica on her new appointment as we proudly open yet another LAPMS location to serve Fremont families.
ABOUT CENTERVILLE (FREMONT) CA
Centerville gets its name from one of the five towns that unified into the city of Fremont in 1956. It retains its historic character and is known as a place of "Urban Chic" in the thriving city of Fremont, now the fourth-largest city in the Bay Area. Indeed, with coffee shops, gourmet supermarkets, restaurants, and (relatively) affordable urban housing, the neighborhood attracts young families and young children. Persons who want to explore it online, can visit https://www.learnandplaymontessori.com/centerville-fremont/, or reach out for further information and to find out about space availability via email to Centerville "at" lapms.com or by phone to (510) 870-4678.
ABOUT LEARN AND PLAY MONTESSORI SCHOOLS
Learn and Play Montessori (https://www.learnandplaymontessori.com/ is an early childhood education company focused on expanding its Montessori + STEM™ preschools and curriculum. Founded in 2008, the mission at Learn and Play Montessori School is to inspire children to become self-confident and motivated individuals, providing opportunities for each child to reach their highest potential. Offerings include daycare, childcare, preschool, PreK, TK, kindergarten and after school education in Fremont, Danville, and Dublin, California, with a passion for combining Montessori + STEM™ (Science, Technology, Engineering, and Math).