Fremont, California – July 2, 2020. Learn and Play Montessori, a best-in-class preschool program in Fremont, Danville, and Dublin, California, is proud to announce a new post discussing its efforts to be the best preschool in Fremont. The post explains not only its efforts at educational excellence but also new safety and security protocols due to the Coronavirus pandemic.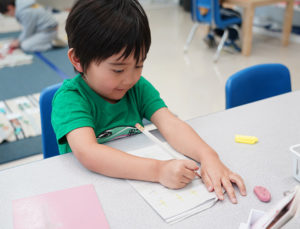 "As California reopens, we are working hard to blend in efforts to be as safe as possible with a continued focus on excellence in preschool education," explained Harpreet Grewal, director of Learn and Play Montessori. "Parents can view videos on how we are working to stay safe in the Coronavirus environment as well as lessons online for how to conduct Montessori education. Our goal is to be the best preschool in Fremont in this new environment."
The key to the strategy of being the best preschool in Fremont relates to certain specific elements. First and foremost, the schools are following all county, state, and federal guidelines for schools with respect to mitigating the Coronavirus pandemic. Keeping the children, staff, and parents safe remains the number one priority. Second, schools are now open in Danville, Fremont, and Dublin. Parents who are comfortable with this can now avail themselves of face-to-face learning in a relaxed yet safe environment. Many parents are back at work and need best-in-class childcare, preschool, and kindergarten. Third, parents can use remote learning. Those who want to learn more can visit https://www.learnandplaymontessori.com/remotelearning/. Fourth, parents and children are encouraged to check out the company's YouTube channel at https://www.youtube.com/c/LearnAndPlayMontessoriSchool. The lively YouTube videos include instructional videos using the Montessori method, "Live" videos shot at the Niles, Fremont, California campus for Facebook, and sing-a-long videos. Fifth, a third option is to tune in to the daily live Montessori sessions on Facebook at https://www.facebook.com/learnandplaymontessorischool/live. Finally, Learn & Play is launching an online store where Montessori materials are sold.
ABOUT LEARN AND PLAY MONTESSORI
Learn and Play Montessori aims to be one of the best Montessori schools in the greater San Francisco Bay Area. Whether parents are looking for a Montessori School in Danville, a Blackhawk preschool, or a top-rated Montessori School in Dublin / San Ramon, Learn and Play has a campus for their child or children. Bay Area parents searching for Walnut Creek preschool options could find the right fit in Danville. All schools use the famed Montessori method, offering programs from childcare to daycare, preschool to kindergarten, in not only Danville, Fremont, Dublin, or San Ramon but also in nearby towns such as Alamo, Blackhawk, Diablo or San Ramon on the I-680 corridor as well as Walnut Creek.
Learn and Play Montessori
Media Relations