May 31, 2021 – Fremont, California. Learn and Play Montessori, a best-in-class preschool program serving East Bay parents is proud to announce new content for its latest preschool location in South Fremont California. Parents in the Warm Springs, Vineyards, and Avalon neighborhoods can access best-in-class Montessori education for their kids.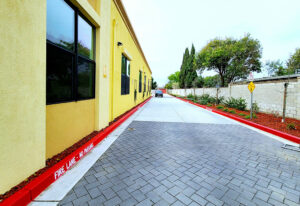 "We are proud to expand our preschool reach to the Vineyards, Warm Springs, and Avalon neighborhoods of South Fremont. South Fremont is a lovely place to raise children, but busy parents may need help," explained Harpreet Grewal, director of Learn and Play Montessori. "Whether professional workers are in a home office or commuting, they can rely on us to help prepare their children for elementary school via best-in-class preschool and kindergarten programs."
The new content is available at https://www.learnandplaymontessori.com/blog/for-vineyards-avalon-district-there-is-a-new-commute-friendly-preschool/. The new location, built explicitly for the booming South Fremont area, provides an award-winning early-learning curriculum by Montessori-trained teachers and staff. Parents working from home or commuting to Silicon Valley can find the new preschool and kindergarten near the 680 corridor. The schools accept children from ages two through six years old and cover preschool, pre-kinder, and kindergarten levels. The year-round early learning program is open from 7 am to 6:30 pm Monday through Friday. Individuals can learn about upcoming summer preschool sessions or schedule a tour on the South Fremont preschool page. Availability may become limited as post-pandemic families are filling spots quickly.
BEST PRESCHOOLS IN SOUTH FREMONT ARE BUILT FROM THE GROUND UP
Here is the background on this release. Post-pandemic family schedules may change from work-at-home to either full-time commute or a hybrid of home and work hours. Young children in South Fremont California neighborhoods may be ready to attend a top-rated preschool. A flexible schedule and accessible drop-off and pick-up location may be the right fit for busy families. New Montessori schools, built with the location in mind, can provide full-time or part-time preschool and kindergarten options. Families preparing to send young children to a preschool near Warm Springs can locate one designed with a high-quality, early education in mind. For these reasons, Learn & Play Montessori has announced content for new preschools in the Vineyards, Avalon, and the Warm Springs neighborhoods of South Fremont.
ABOUT LEARN AND PLAY MONTESSORI
Learn and Play Montessori aims to be one of the best Montessori schools in the greater San Francisco Bay Area. Whether parents are looking for a Montessori School in Danville, a Blackhawk preschool, or a top-rated Montessori School in Dublin / San Ramon, Learn and Play has a campus for their child or children. Bay Area parents searching for Walnut Creek preschool options could find the right fit in Danville. All schools use the famed Montessori Method, offering programs from childcare to daycare, preschool to kindergarten. Schools are located in Danville, Fremont, Dublin, South Fremont, or San Ramon, and nearby towns such as Alamo, Blackhawk, Diablo, or San Ramon on the I-680 corridor and Walnut Creek. Bay Area Parents can find new locations at The Vineyards/Avalon in South Fremont and Warm Springs neighborhoods.