The Vineyards / Avalon district of Fremont is one of the most affluent in the city and many parents who live here shoot down the 680 to Silicon Valley to work.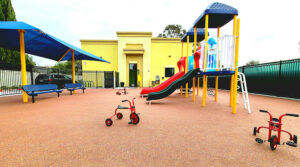 The good news for those parents who are looking for Vineyards / Avalon preschools is that there is a new one now open that is commute friendly. It is called Learn And Play Montessori South Fremont and is in Fremont Blvd, so for those working in Silicon Valley it is on the way.
At Learn And Play Montessori we have four other campuses in Fremont (as well as one in Dublin and another in Danville) but this new one has been built literally from the ground up and has been designed specifically for purpose. The nice bright classrooms are filled to bursting with first-class Montessori materials from which your child can choose something of interest.
We take children from the age of two to six and we will be open from 7.00 am until 6.30 pm five days a week, so are perfect for working parents, whatever your hours may be. We are presently taking people looking for Vineyards / Avalon preschools on school tours so that you can see what the school and playground are like and get answers to all your questions. Furthermore, unlike the public schools, at Learn And Play Montessori we are open all year round, so you don't have to find somebody to take care of your child in the summer weeks.
The First Six Years Are The Most Important Years Of Life
Dr. Maria Montessori believed that the most important years of a child's schooling are the first six years of life when the brain is absorbing anything and everything. The Montessori method works using all of the child's five senses, not just through listening or seeing. Our children are free to choose what they wish to learn about by selecting from the huge range of Montessori materials that we have available in the classroom.
Each child works at his or her own pace and there is no rush to complete something. Each class works on the principle of freedom within limits, with the children taught to respect one another and the environment. Every class also has a number of different age groups within it because this enables the younger children to learn by watching the older ones. Furthermore, it encourages the older children to help the younger ones which helps to develop a community spirit in the classroom, and at the same time reinforces in the older children what they have already learned.
As we said earlier, if you are looking for Vineyards / Avalon preschools we are happy to accept you for a school tour when you can see what we offer and we can answer all your questions. Book yours by phoning us on (510) 826-2111 or online at [email protected].