Union City, California – November 29, 2018. Learn and Play Montessori, a highly-rated preschool, daycare and kindergarten school with locations in Danville, Dublin, and Fremont, is proud to announce a new post for Union City parents and families. Parents could learn that the best "Union City" preschool can be found in a neighboring town. Working parents can locate four top Montessori schools in Fremont.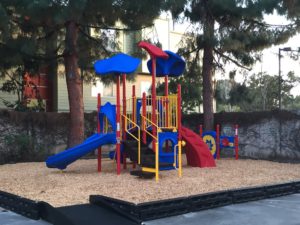 A site in Niles, for example, can provide Union City parents with an accessible drop-off and pick up point for preschool children.
"Bay Area cities are right next door to each other. Sometimes a driver won't even realize they've passed from one city to another. When searching for a top preschool in Union City, California, this can mean more choices for parents," explained Harpreet Grewal, director of Learn and Play Montessori. "Parents in Union City are next to Fremont and can add four more choices to their list!"
To review the new blog post by Learn and Play Montessori, please visit the website. Bay Area parents could expect to evaluate several options before choosing a top Union City preschool. Four more choices can be located in the nearby city of Fremont. To review the Niles, Fremont page, for example, interested persons can read the microblog page.
PARENTS SEARCHING FOR TOP UNION CITY PRESCHOOLS CAN LITERALLY DRIVE NEXT DOOR
Here is the background on this release. Young families living in rural California may need to commute several miles from home to arrive in another city. Grocery shopping or driving a child to a soccer game could take time away from a busy schedule. Bay Area families might appreciate the benefits of urban living. Driving to a young child's birthday party from Fremont to Union City, for example, could take only five minutes. If a working parent needs to find a top Union City preschool, the right choice could be located in a city nearby.
A five or ten-minute commute could mean easily crossing city lines to deliver a top Montessori experience for a young child. Four Fremont preschools teaching the Montessori Method can be located in Niles, Peralta, Maple, and Irvington. A varied curriculum taught by attentive and supportive teachers can include music, science, art, language, and creative play. A parent searching for the best Union City preschool may learn a team of top Montessori teachers can make the quick drive worth the time. For these reasons, Learn and Play Montessori has announced a new blog post.
ABOUT LEARN AND PLAY MONTESSORI
Learn and Play Montessori aims to be one of the best Montessori schools in the greater San Francisco Bay Area. Whether parents are looking for a Montessori School in Danville, a Blackhawk preschool or a top-rated Montessori School in Dublin / San Ramon, Learn and Play has a campus for their child or children. Bay Area parents searching for Walnut Creek preschool options could find the right fit in Danville. All schools use the famed Montessori method, offering programs from childcare to daycare, preschool to kindergarten, in not only Danville, Fremont, Dublin or San Ramon but also in nearby towns such as Alamo, Blackhawk, Diablo or San Ramon on the I-680 corridor as well as Walnut Creek.
Learn and Play Montessori
Media Relations