At Learn And Play Montessori in San Ramon we are not actually in San Ramon. However, we are in Danville and we are in Dublin, so you have a choice of San Ramon preschools because both are only ten minutes' drive or less up the 680 one way and down it the other.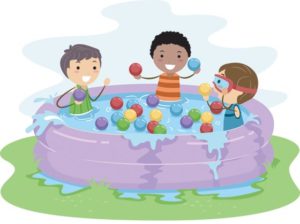 The Danville location is our latest venture and is set in a lush green surround. It is a Tudor cottage-style campus and has eight large classrooms with extended windows to let in a lot of natural light. The classrooms are filled with a myriad of Montessori materials from which the children can select in order to explore them. These provide endless learning opportunities for young inquisitive minds. Learn And Play Montessori Danville has a huge backyard playground which is separated for the different groups and where the children can study nature and improve their gross motor skills. The playground is fully gated and secure.
If you are looking for San Ramon preschools, our Danville campus is a good place to be. It is ideal for San Ramon parents who have to go to work, as it is open from 7.00 am to 6.00 pm so you can drop your child off and pick him or her up again at whatever times suit you. We also welcome parents to take a tour of the school at any time between 9.00 am and 5.00 pm Monday through Friday when you can see the children in action and watch how much they enjoy learning.
Our Dublin Location: Another Options Near San Ramon for Preschools
If you commute the other way you may wish to place your child in our Dublin location. This is in Silvergate Drive with easy access to the 680 and the 580, and is open from 7.00 am to 6.30 pm. It is open to children from 2 to 6 years. This campus is again spacious and has extended windows. The classrooms are large and airy so that the children can move around freely and explore the huge range of Montessori materials, selecting whatever they choose to learn about. There are five large classrooms and there is a safe and secure gated playground near the back of the school.
Our teachers are highly trained with accredited Montessori and early childhood learning credentials and look after each child individually. The Montessori Method allows your child to choose what to explore and learn about, and this very soon develops into learning because he wants to learn rather than because he is told what to learn. As the child develops, the teacher will open up further materials for him to explore.
If you are looking for San Ramon preschools you now know that they are in Danville and Dublin, and not in San Ramon itself.