As fall arrives here in the East Bay, it's a fun, family time. Who doesn't like a Pumpkin Spice Latte? The cool breezes, and the changing leaves. The heat of summer is behind us, and we are cruising into fall. A parade of holidays comes in the fall as well – Halloween, The Day of the Dead, Diwali, Thanksgiving, Hanukkah, Christmas, and even New Years. Each holiday is a "learning opportunity" for you and your family.
As we steam into fall, let's talk about Halloween and particular the humble pumpkin. Pumpkins can be a learning opportunity that is fun! How so?
Using Pumpkins as a Learning Opportunity
#1 – Pumpkins are part of nature. You can carve a Jack-o-latern, and explore the mushy seeds and explain the circle of life to your kids. It starts with a seed, becomes plant, and matures into a pumpkin. We're always on the lookout for learning opportunities that embed science into the fun of life.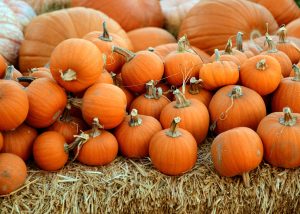 #2 – Hand/eye coordination. Obviously, be safe with the kids and supervise them. But designing a Jack-o-latern combines art and technical hand/eye skills. It's a fun way to engage the kids, and teach them some art.
#3 – History. Explain the origin of Pumpkins and the origin of Halloween. Long ago, the days grew shorter and the nights grew longer, and people were fearful of the coming darkness. The Jack-o-latern penetrates the darkness with its scary light.
#4 – Fire. Again, caution is in order. But lighting the candles, and working with fire is an obvious science explanation and opportunity. Explain combustion, fuel, and ignition, and teach "fire safety."
Here's a list of some of the East Bay pumpkin patches that you can check out. Visit them with your kids over the weekend. Purchase a few pumpkins, and then have an art / science / learning family fun time as you carve them up!
Pumpkin Patches in the East Bay