At Learn And Play Montessori, our Montessori programs in Fremont, California, are best-in-class, with locations not just in Fremont, but also in Danville and Dublin.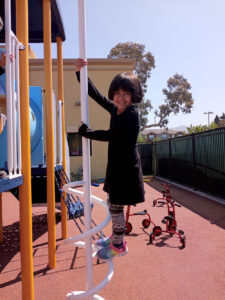 We have Montessori programs from day-care to preschool to kindergarten.
We have got you covered wherever you live or work in and around Fremont, with campuses in Irvington, Peralta, Niles, Maple, and our recently opened campus in South Fremont on Fremont Blvd. We are also shortly opening another campus in Milpitas as well.
All of our campuses are convenient for your working hours, whatever they may be, as we open at 7.00 am and we stay open until 6.30 pm, so you can drop your child off on the way in to work and pick him up again on the way home. Furthermore, unlike the public schools, we are open all year round.
A Lifelong Love of Learning
Our Montessori programs in Fremont, California, instill a lifelong love of learning into every child. This is because the child, him or herself, chooses what to learn about. Instead of sitting on the floor or at a table or desk listening to a teacher talking, each child is allowed to roam the classroom and look at the huge range of beautiful Montessori materials that are available.
The child can then simply choose something that interests him and take it away in order to find out about it. It might be pictures. It might be blocks or bricks. It might be or "do" something. Whatever it is, each child plays with it and learns about it because he wants to, rather than because he is told to. This develops an enquiring mind which will hold a child in good stead for the rest of his life.
Furthermore, there is no element of competition, and no requirement to try and be the "best", because each child is exploring something different from the next one. Our teachers keep an eye on what every child is doing, and when the time is right, they will introduce the child to some further materials. The children develop observational and problem-solving skills.
The children also learn to interact with others and learn social skills. Our classes are of mixed ages quite intentionally and what often happens is that an older child will help one of the younger ones who is having difficulty with something. Our Montessori programs in Fremont, California, develop children into becoming good all-round human beings as they grow into adulthood. This method is used from daycare / childcare to preschool and then on to kindergarten. It sets a lifelong love of learning!
We are always happy to welcome parents on to our campuses so that you can see for yourselves just how happy our children are, and how well they are doing.