Centerville is an up-and-coming neighborhood in Fremont, with a lot of redevelopment going on, such as new apartments on Fremont Blvd called the Centerville Station. A lot of young couples are moving into Centerville, and of course, many of them have young children, so they will be looking for Centerville preschools, that is preschools in the center of Fremont. Aren't names fun?
The good news is that Learn And Play Montessori has a Centerville campus, actually close to on Fremont Blvd, so Centerville parents do not need to go very far to take their son or daughter to a Learn And Play Montessori School. Up until now, they have had to travel to one of our other campuses in Fremont, on Niles Blvd, or in Irvington, Peralta, or Maple.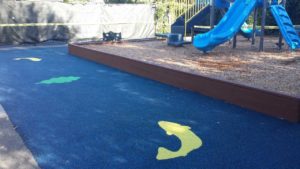 Our campus in Centerville is going to be run on the same lines as our others, embracing the teachings of Maria Montessori. The school will take children from the ages of two until six, and as with our other campuses will be ideal for working parents. This is because we open at 7.00 am and don't close until 6.00 pm, so whatever your working hours, we are very convenient. Furthermore, unlike the public preschools in Fremont, California, we are open all year round.
A Lifetime Love Of Learning Comes from the Montessori Method
As with our other schools, the classrooms are going to be large and bright and packed with Montessori materials from which the child can choose. This is one of the beauties of the Montessori method, because the child begins to learn about something which has taken his interest. This very quickly develops into a lifelong love of learning for the sake of learning.
Our teachers keep an eye on what the child is doing, and when the time is right, they will introduce him to some further materials which he can use to expand his knowledge.
Another advantage of this method is that there is no element of competition or pressure. We know that children learn at different rates: some are quick learners and others are slower. With the Montessori method that doesn't matter because there are no "targets" that have to be met. In most cases, each child is learning about something different from the next child in any case.
Furthermore, we have classes of mixed age groups, and very often the older children will show the younger children how to do something if they need some help. Our children grow up to be aware of their fellow beings.
So if you are looking for Centerville preschools for your child, by all means contact us immediately for a school tour. In the meantime, you can take a tour of our Irvington campus to see what we do and how well our children develop.