If you are looking for Montessori schools in Alamo, CA, you are on the right track, because the Montessori method is, without doubt, the finest way to teach young children. However, the bad news is that there are no Montessori schools in Alamo, CA.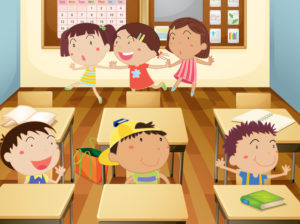 The good news is that there is a new one that has recently opened just three miles down the I-680 in Danville, and there is another in Dublin – which is a bit further – but could be ideal depending on your commute.
Both of these schools are in the Learn And Play Montessori Group of Schools (and we have four more in Fremont as well). So even though you live in Alamo, we are only a few minutes' drive away. It is convenient for parents from Walnut Creek and from San Ramon as well.
Our Danville school has eight spacious classrooms and is set in a Tudor cottage style building which has a huge playground. The playground is fully gated and is separated into age groups, so that your child, whether toddler, preschool, preK, or kindergarten can play and learn about nature in safety. We also have an after-school program and can take children from 18 months to the age of six.
Open From 7.00 am To 6.30 pm
Furthermore, our Danville preschool opens at 7.00 am and we don't close until 6.30 pm, so we couldn't be more convenient for you, whatever your working hours are. You can just drop your child off on the way to work and pick him up again on the way home.
The classrooms at Learn And Play Montessori in Danville are large, light, and airy. We have actually enlarged the windows in order to make the classrooms more inviting to the children (and, it has to be said, to our teachers as well). If you are unfamiliar with how the Montessori method works, it is based around the fact that each child is an individual and learns best within an environment that nurtures and respects his (or her) individuality.
So the child is allowed to roam the classroom and select for himself whatever he finds of interest in the huge choice of Montessori materials that we have here. He can play with it and find out about it to his heart's content because there are no time limits. There is also no sense of "competition" because each child is learning about something different. In fact, what happens is that the older children help the younger ones if they are having a problem with something.
So if you are searching for Montessori schools in Alamo, CA, you won't find them. But you WILL find us in Danville.