Blackhawk, California – July 24, 2018. Learn and Play Montessori, leaders in preschool through kindergarten education in Danville and surrounding East Bay communities, is proud to announce a new informational page. The new page offers details for busy parents searching for a quality learning environment for children aged 18 months to six years in communities such as Blackhawk, California, and others that are nearby to Danville, where the school is located.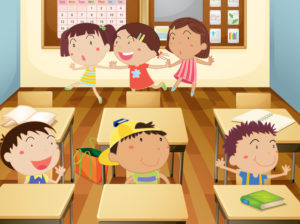 "Parents in Blackhawk are usually interested in signing their child up for something beyond average childcare, daycare or preschool," explained Harpreet Grewal, director of Learn and Play Montessori. "They know the value of early learning, and so our new page discusses the importance of learning for small children prior to elementary school. We welcome any Danville, Blackhawk, or Pleasanton parents to schedule a tour of our incredible Montessori program!"
Interested persons can review the new informational page for Blackhawk preschools by going to the website. The new page can provide information concerning Montessori teaching methods and the importance of preparing for school at a young age. Blackhawk families commuting to work can read details to find a Montessori school nearby in Danville, California. It should be noted that parents who live in nearby cities such as Pleasanton will also find the Danville Montessori location an easy commute. Indeed, Pleasanton parents can check out the page on Pleasanton preschool opportunities.
BLACKHAWK PRESCHOOLS CAN HELP YOUNG CHILDREN HIT MILESTONES ON FIRST DAY WITH MONTESSORI SCHOOL TRAINING
Here is background on this release. The first day of elementary school may be an unfortunate wake up call for some East Bay parents. It could be a surprise to find out a preschool or daycare did not prepare children for simple milestones.
A percentage of children beginning kindergarten may not be able to fully recite the alphabet. Another percentage may not understand how to write a full name or identify basic colors. Teachers could tell parents a child can catch up during the school year. If a child has already fallen behind on the first day of school, however, it may not be acceptable to parents. Before a child enters elementary school, finding a top Blackhawk preschool should be a priority.
For these reasons, Learn and Play Montessori has announced a new page for Blackhawk preschool information. Parents commuting near Danville may be concerned about more than childcare. Expecting a child to hit important milestones on the first day of elementary school could be important. Montessori schools can combine high-quality learning and playtime to help prepare children for school. Teachers can help small children explore art, music, language and movement in an enriching environment. Montessori schools can help young children be at important learning milestones on the first day of elementary school.
Parents could find delivering a young one to a Blackhawk preschool on the way to work a smart investment.
ABOUT LEARN AND PLAY MONTESSORI
Learn and Play Montessori aims to be one of the best Montessori schools in the greater San Francisco Bay Area. Whether parents are looking for a Montessori School in Danville, a Blackhawk preschool or a top-rated Montessori School in Dublin / San Ramon, Learn and Play has a campus for their child or children. All schools use the famed Montessori method, offering programs from childcare to daycare, preschool to kindergarten, in not only Danville, Fremont, Dublin or San Ramon but also in nearby towns such as Alamo, Blackhawk, Diablo or San Ramon on the I-680 corridor as well as Walnut Creek.
Learn and Play Montessori
Media Relations
https://www.learnandplaymontessori.com/