Quite a few commuters in Fremont head off up north, especially if they work at Tesla. However, the majority of Fremont residents head south in the direction of Milpitas and beyond. All is well and good either way if you don't have kids, but the fact is that most couples do have kids and they need someone to look after them while they are at work.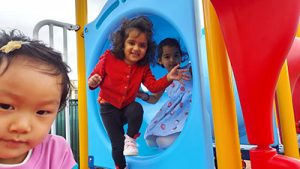 At Learn And Play Montessori we have several campuses in Fremont, whether you are heading north or south, but the good news is that we are very shortly opening another of our campuses in Milpitas. This is going to be absolutely ideal for parents who work down in the south near there and in Silicon Valley.
If you are in need of daycare in South Fremont near Milpitas, then you currently have two options. We have recently opened a campus in South Fremont, on South Fremont Blvd, but if your work takes you further south, then why not talk to us about our new Milpitas daycare? It could very well be the perfect answer.
Bear in mind that, although our Milpitas campus is the latest one, we have been in the business of providing daycare for toddlers, kindergarten, and preschool for many years, and we have many very happy parents (and equally happy children) who have given us some great reviews. Just click on the Read Our Reviews link to listen to them for yourself.
Timing Can Be A Problem
We fully understand that in a family where both parents have to work, or for that matter in a single-parent family, finding daycare in South Fremont near Milpitas can be an issue because of timing. However, when it comes to that, we have the perfect answer because our campuses open at 8.00 am and remain open until 6.30 pm. So, whatever your hours of work are (unless it is at night) we are open when you need us.
Our daycare at Learn And Play Montessori does a lot more than just looking after your toddlers. We use the Montessori principles to do much more than just changing nappies and letting your children play with toys. Every child has to start on a lifetime of learning, and the sooner that begins, the better.
So, we use age-appropriate materials that will stimulate your child's brain and help him or her to understand the world around them. What we want to do is to instil a lifelong love of learning into every child, so that they quickly begin to learn because they want to learn. They find learning fun!
Therefore, if you need daycare in South Fremont near Milpitas, come and talk to us and see what we have to offer.