Fremont, California – March 26, 2021. Learn and Play Montessori, a best-in-class provider of Montessori preschool and kindergarten for children in Fremont, Danville, and Dublin is proud to announce a new post.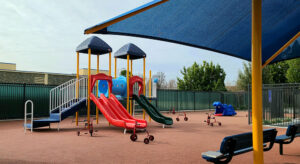 Parents searching for the best preschool in Fremont, California, can review a Montessori school's next-level curriculum amidst the opening of its South Fremont campus near the Warm Springs and Irvington neighborhoods. Montessori teachers allow plenty of time for students to engage the senses and retain new lessons.
"Frequently, people refer to young children as little 'sponges' who soak up knowledge. We believe this is true, to a point," explained Harpreet Grewal, director of Learn and Play Montessori. "Real learning allows a child enough sensory time to explore and become engaged. The Montessori teaching method is based on this idea, and that's why we stand out. Plus we're excited about our new campus in South Fremont."
Parents living in the Bay Area can review the new Learn & Play Montessori post on being the best preschool program in Fremont. A well-designed early-learning program can support engagement and help children absorb new concepts. The Montessori method covers all lesson plans, including; science, math, art, music, and letters. Parents of children from ages two to six can find a top-rated preschool ready for flexible schedules, including; part-time, full-time, hybrid, and online lessons. Parents can review the virtual preschool options at https://www.learnandplaymontessori.com/online-learning/online-preschool/. Mothers and fathers ready to find a top-notch preschool in South Fremont can scan the page for the new facility.
THE BEST PRESCHOOL IN FREMONT, CA LETS CHILDREN THE TIME TO USE ALL THEIR SENSES
Here is the background on this release. Advanced teaching techniques may be the sign of a high-quality Bay Area preschool. Young students may retain knowledge easily if an instructor creates special moments for learning. If a teacher offers a lesson in outdoor science, touching a worm and smelling the dirt might help a child remember simple facts about bugs. Children allowed to examine and test the possibilities of art, science, letters and music on their own time table could develop a love of learning for a lifetime. One of the best preschools in Fremont, California allows students moments to use all the senses during lessons.
ABOUT LEARN AND PLAY MONTESSORI
Learn and Play Montessori (https://www.learnandplaymontessori.com/) aims to be one of the best Montessori schools in the greater San Francisco Bay Area. Whether parents are looking for a Montessori School in Danville, a Blackhawk preschool, or a top-rated Montessori School in Dublin / San Ramon, Learn and Play has a campus for their child or children. Bay Area parents searching for Walnut Creek preschool options could find the right fit in Danville. All schools use the famed Montessori method, offering programs from childcare to daycare, preschool to Kindergarten. Schools are located in Danville, Fremont, Dublin, South Fremont, or San Ramon, and nearby towns such as Alamo, Blackhawk, Diablo, or San Ramon on the I-680 corridor and Walnut Creek.