San Ramon, California – May 1, 2021. Learn and Play Montessori, a top-rated preschool program serving East Bay parents is proud to announce a content upgrade for its San Ramon and Dublin preschool page.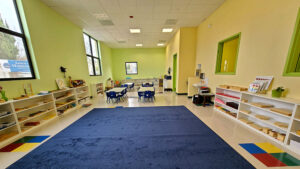 Children prepared to go to preschool may be ready to make new friends and learn vital milestones as California slowly returns to normalcy.
"We are excited to welcome new students to our Montessori schools. We have fun lesson plans for the Spring session," explained Harpreet Grewal, director of Learn and Play Montessori. "Our teachers are ready to take advantage of the warmer weather for more outdoor time too. The preschool children enjoy being outdoors together and bonding with their classmates."
Interested individuals can review the content upgrades focused on Dublin and San Ramon preschool issues. As pandemic restrictions lift, California families could be ready to send children back to school.
Learn & Play provides several preschool locations for parents to choose from including Fremont, Danville, Walnut Creek, San Ramon, and Dublin. In addition, the schools teach lessons for preschool, pre-kinder, and kindergarten. Parents living in the Warm Springs neighborhood can review the neighborhood-specific page https://www.learnandplaymontessori.com/south-fremont/. The new school, located by the I-680, is convenient for working parents from the Dublin / San Ramon area commuting South to San Jose.
DUBLIN PRESCHOOL INVITES CHILDREN TO MAKE NEW FRIENDS FOR THE SPRING SEASON
Here is the background on this release. As pandemic restrictions lift, East Bay children are returning to school. Parents with preschool-aged children might be searching for the right program to begin an educational journey. Social and emotional aspects of a child's life may be important to parents as well. The Montessori Method teaching style includes social development to help encourage a well-rounded student. Montessori-trained teachers encourage social, emotional milestones as children interact with each other in a respectful, engaging environment. Parents may find the best Dublin preschool is the right place for young children to learn and make new friends. For these reasons, Learn & Play Montessori announces new content upgrades to the San Ramone and Dublin preschool page.
ABOUT LEARN AND PLAY MONTESSORI
Learn and Play Montessori aims to be one of the best Montessori schools in the greater San Francisco Bay Area. Whether parents are looking for a Montessori School in Danville, a Blackhawk preschool, or a top-rated Montessori School in Dublin / San Ramon, Learn and Play has a campus for their child or children. Bay Area parents searching for Walnut Creek preschool options could find the right fit in Danville. All schools use the famed Montessori method, offering programs from childcare to daycare, preschool to kindergarten. Schools are located in Danville, Fremont, Dublin, South Fremont, or San Ramon, and nearby towns such as Alamo, Blackhawk, Diablo, or San Ramon on the I-680 corridor and Walnut Creek.