September 30, 2019 – Newark and Union City, California. Learn and Play Montessori, a best-in-class preschool program serving the "Tri City" area of Newark, Union City, and Fremont is proud to announce a new informational post on preschool options for busy parents and their children.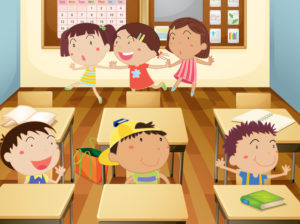 'Freedom of choice' is a theme in the Montessori culture. Parents searching for variety in educational childcare choices can review several options for preschools in or near Fremont, Newark, and Union City, California, on the company's newly updated website. Each school allows Montessori teachers to choose the best strategy for supporting individual learning.
"We believe educational success begins when children get the freedom to choose their interests at an individual pace," explained Harpreet Grewal, director of Learn and Play Montessori. "We are proud to say that parents also have choices. They can tour one of our Montessori campuses in Fremont to decide which one is the best fit for their family, after reviewing the newly announced content online."
Busy parents are urged to first read the newly updated information on Fremont preschool choices at https://www.learnandplaymontessori.com/blog/best-preschool-in-fremont/. Those who live in Union City can visit a newly updated archive for them at https://www.learnandplaymontessori.com/blog/tag/union-city-preschools/. Any parent in Fremont, Newark, or Union City who wants to book a "school tour" can also do so on the website, and then visit one of the schools close to them.
MONTESSORI TEACHERS AT NEWARK, CA AND UNION CITY, CA PRESCHOOLS ALLOW THE FREEDOM TO CHOOSE
Here is the background for this release. A large selection of choice can be one of the perks associated with living in the Bay Area. Locals can review a variety of businesses and services to pinpoint what works best. Selecting the right type of educational environment can be one of the critical choices Bay Area parents need to make. Older children could attend a public, charter, or private school near Fremont, Newark, or Union City, CA. If a student likes to learn at an individual pace, a homeschooling program in Newark, CA, could be the answer. The first choice a parent may need to make, however, is where to send a preschool-age girl or boy.
Fortunately, several top-rated Montessori preschools are available. The main focus of Montessori teachers is allowing children the opportunity to choose from a variety of learning activities. Shelves of books ready to explore could be the right choice for a budding bookworm. Beads and blocks could lead to creative and fun lessons for children interested in math.
The Montessori Method can give families in Newark, CA, and Union City CA some of the best choices. For these reasons, Learn and Play Montessori has announced a new post focusing on school choice for Tri-city parents.
ABOUT LEARN AND PLAY MONTESSORI
Learn and Play Montessori aims to be one of the best Montessori schools in the greater San Francisco Bay Area. Whether parents are looking for Montessori preschools in San Ramon, Danville, Walnut Creek daycare or a top-rated Montessori School in Dublin / San Ramon, Learn and Play has a campus for their child or children. All schools use the famed Montessori method, offering programs from childcare to daycare, preschool to kindergarten, in not only Danville, Fremont, Dublin or San Ramon but also in nearby towns such as Alamo, Blackhawk, Diablo or San Ramon on the I-680 corridor as well as Walnut Creek.
Learn and Play Montessori
Media Relations
https://www.learnandplaymontessori.com/