Walnut Creek, California – July 28, 2018. Learn and Play Montessori, a leading Montessori School program with locations throughout the East Bay, is proud to announce a new informational page offering information for busy Walnut Creek commuters seeking preschool options not just in Walnut Creek but on the busy I-680 corridor between Walnut Creek, to the North, and Pleasanton, to the South.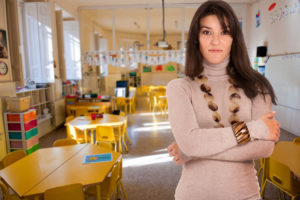 "Many of our parents enjoy flexible work schedules, but still have hours that need to be dedicated to a job," explained Harpreet Grewal, director of Learn and Play Montessori. "We have flexible hours and a quick and easy drop-off program to ensure their children will be cared for when needed during the day. Many commuters to and from Walnut Creek have found our Danville preschool location to be ideal for their families."
To review the new informational page for Walnut Creek preschool issues, please go to https://www.learnandplaymontessori.com/walnut-creek. For complete information on the Danville, California, Montessori School program, visit the website.
LEARN AND PLAY LEADS THE WAY TO BEST WALNUT CREEK PRESCHOOLS OPTIONS FOR BUSY I-680 CORRIDOR PARENTS
Here is background on this release. Walnut Creek, Concord, and San Ramon parents of young children may experience flexible work hours. Yet in the booming Bay Area they may still work a lot of hours and struggle to find quality, affordable childcare, daycare, and preschool options that are "commute friendly." While there are many fine Walnut Creek preschool options, it might be be valuable to learn about top preschools along the I-680 corridor that can accommodate varied work schedules.
Mothers can commute to an office twice a week instead of manage a regular 40-hour work schedule, while fathers may be allowed to work from a home office to cut driving time. Both parents might breathe a sigh of relief when they find a "commute friendly" Montessori school in Danville that is accessible to the Walnut Creek to Pleasanton commute on I-680.
For this reason, Learn and Play Montessori has announced a new informational page. Parents searching for Walnut Creek preschools along the I-680 corridor can learn about the flexible schedules, easy drop off and pick up, highest quality Montessori education, and daycare, childcare, and preschool options that have prompted many a Walnut Creek parent to realize that, ironically, the best preschool in Walnut Creek might actually be located in Danville.
Interested persons are urged to contact the school for a school visit. Journalists, bloggers, and others writing on preschool options for busy Bay Area parents are urged to reach out for interview opportunities.
ABOUT LEARN AND PLAY MONTESSORI
Learn and Play Montessori aims to be one of the best Montessori schools in the greater San Francisco Bay Area. Whether parents are looking for Montessori Schools in Danville, Walnut Creek preschools or a top-rated Montessori School in Dublin / San Ramon, Learn and Play has a campus for their child or children. All schools use the famed Montessori method, offering programs from childcare to daycare, preschool to kindergarten, in not only Danville, Fremont, Dublin or San Ramon but also in nearby towns such as Alamo, Blackhawk, Diablo or San Ramon on the I-680 corridor as well as Walnut Creek.
Learn and Play Montessori
Media Relations
https://www.learnandplaymontessori.com/