May 25, 2019 – Danville & San Ramon, California. Learn and Play Montessori, a well-respected provider of the Montessori Method for preschool and kindergarten in the East Bay, is proud to announce a new blog post about summer school in the Bay Area. The post explains that working parents can find the summer months a difficult time to keep children happy and busy.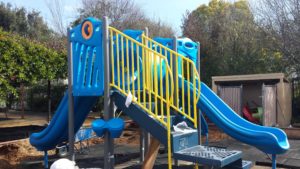 Many schools can close for summer break leaving parents left to search for quality day care and child care. The new post explains the best preschools in Danville, and San Ramon can keep learning a priority throughout the summer months.
"Summer is a time when many families plan to take a vacation, but that usually is only for a week or two. School break can last for three months," explained Harpreet Grewal, director of Learn and Play Montessori. "We want to remind the Bay Area public that our school is open all summer long. The summer preschool curriculum combines learning and fun to keep young children engaged over the summer in communities as divers as Dublin, Danville, Fremont, and San Ramon."
The new Learn and Play Montessori blog post for summer school can be read at https://www.danvillepreschool.com/the-very-best-danville-kindergarten-is-the-one-using-the-montessori-method/. Parents in the Danville and San Ramon area could be searching for child care for the upcoming summer months. The best summer preschool program can provide an environment that is educational, creative, and fun. The right choice could include a robust curriculum designed to keep young children current on essential learning skills. To review the Danville preschool landing page. Bay Area residents can find the San Ramon page.
THE BEST PRESCHOOLS IN DANVILLE AND SAN RAMON ARE READY FOR SUMMER
Here is the background for this release. The end of June can signal another end of a school year. Many public and private schools close down for June through August for summer break. Parents can plan to take a family on vacation for a few weeks during that time. Once the trip is over and everyone is back home, Bay Area residents may need to find childcare for the rest of the summer season. Danville and San Ramon parents might find it helpful to learn one of the best preschools in the Bay Area is open all year around.
Summer could be an exciting season for small children. Outdoor activities can include exploring nature and participating in sports. It can also mean cooling off by playing in the water with friends. Parents may expect children to continue learning necessary skills such as reading, writing, and math as well.
Parents in Danville, San Ramon, and nearby cities could find the Montessori method a perfect choice. Children can develop creative talents including music and art in a friendly, air-conditioned classroom. Outdoor activities including water play can support physical well-being. Parents can find the best preschool in the Bay Area is ready to accept young children during summer break. For these reasons, Learn and Play Montessori has posted a new blog about how to find the best preschool environment for the summer season.
ABOUT LEARN AND PLAY MONTESSORI
Learn and Play Montessori aims to be one of the best Montessori schools in the greater San Francisco Bay Area. Whether parents are looking for Montessori preschools in San Ramon, Danville, Walnut Creek daycare or a top-rated Montessori School in Dublin / San Ramon, Learn and Play has a campus for their child or children. All schools use the famed Montessori method, offering programs from childcare to daycare, preschool to kindergarten, in not only Danville, Fremont, Dublin or San Ramon but also in nearby towns such as Alamo, Blackhawk, Diablo or San Ramon on the I-680 corridor as well as Walnut Creek.
Learn and Play Montessori
Media Relations