March 22, 2022 – Fremont, California. Learn and Play Montessori, a best-in-class preschool and kindergarten program in Fremont, Danville, and Dublin, is proud to announce a new post on finding daycare in Irvington, California, which is technically a neighborhood in Fremont, California. The trendy neighborhood is home to many young parents who may commute to Silicon Valley, San Francisco, and other Bay Area cities.
"Irvington is one of the trendiest neighborhoods in Fremont, and many young parents who have dual careers move here and then look frantically for daycare in Irvington," explained Harpreet Grewal, director of Learn and Play Montessori. "Fortunately, our daycare program is not only best-in-class but is truly the daycare near Irvington. It makes it easy for Irvington parents to find a preschool that works not just for parents but also for the children."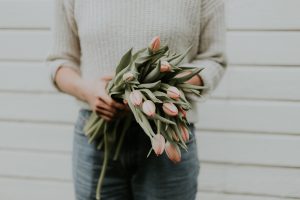 Persons who want to read more can visit the updated post at https://www.learnandplaymontessori.com/blog/daycare-is-not-easy-to-find-in-irvington-but-learn-and-play-montessori-has-a-campus/. That post explains the key parent-friendly features such as the commute-friendly location of the daycare program. It's convenient to Interstate 680 which connects Fremont to Silicon Valley as well as Dublin, Pleasanton, and Danville. Another key feature are the extended hours, which make not just daycare but preschool and kindergarten options easily available to busy parents. As for the child, even the daycare program is focused on the Montessori method, where age-appropriate. At every possible opportunity, the child is encouraged to nurture an innate love of learning. Building upon this foundation, the child can "graduate" into preschool and kindergarten. Thus parents who live, work, or commute through Irvington can find a daycare program that will work from the earliest years until kindergarten.
WORKING PARENTS NEED DAYCARE IN FREMONT, DUBLIN, AND DANVILLE
Here is background on this release. Many Fremont parents are two-income households. Both Mom and Dad work. Partners of all shapes and sizes have all sorts of families in Fremont! The Learn & Play program thus embraces this diversity and recognizes that however a "family" is arranged, the need for daycare can be immense. Parents want daycare that offers convenient hours, is easy on the commute, and may be a daycare program that is embedded in a philosophy of learning. By combining wonderful hours, a great location in Irvington, and the Montessori-method, the daycare program in Irvington become best-in-class. Interested parents or guardians are encouraged to call us, schedule a school tour, and have a consultation on what will be the best daycare for their child or children.
ABOUT LEARN AND PLAY MONTESSORI
Learn and Play Montessori aims to be one of the best Montessori schools in the greater San Francisco Bay Area. Whether parents are looking for a Montessori School in Danville, a Blackhawk preschool, or a top-rated Montessori School in Dublin / San Ramon, Learn and Play has a campus for their child or children. Bay Area parents searching for Walnut Creek preschool options could find the right fit in Danville. All schools use the famed Montessori Method, offering programs from childcare to daycare, preschool to kindergarten. Schools are located in Danville, Fremont, Dublin, South Fremont, or San Ramon, and nearby towns such as Alamo, Blackhawk, Diablo, or San Ramon on the I-680 corridor and Walnut Creek. Bay Area Parents can find new locations at The Vineyards/Avalon in South Fremont and Warm Springs neighborhoods.