If your child goes to one of the Danville, California, public schools, you have to make some arrangements for summer. June is really not very far away, and the public schools all close down. What do you do with your preschool kids for three months?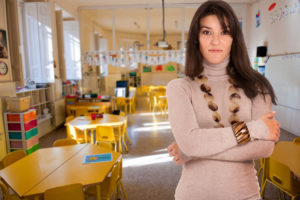 It's fine if you are a wealthy enough family that mom doesn't have to go to work, but in many families both parents have to work. So you need Danville, California, summer preschools that are open and that can look after your child.
At Learn And Play Montessori, we are exactly that. One of the Danville, California, summer preschools that stays open and can care for your child, and what's better enable him to continue to learn.
What's even better than that is that we are a Montessori preschool. You may, or may not, know about the Montessori method of learning, but it is just that. A method of learning. Notice that we didn't say teaching, but learning. Our kids learn by doing, and learn because they want to learn, not because they have to sit down and listen to an adult talking to them about something in which they may have no interest. They use all their five senses and learn because they ARE interested in a subject.
How Does It Work?
How does that work? It is actually a very simple principle: We have large and bright classrooms at our Danville campus just off the I680 and they are filled with Montessori materials. We don't tell the kids what to learn. They choose for themselves.
They can roam the classroom freely and explore the various materials until they come upon something which interests them. When they do, they can take it away and sit down with it, play with it, or whatever, and they start to learn about it because they are interested in it.
Now, doesn't that make sense? They learn about something because they WANT to learn about it. They are not just sitting listening to a teacher talking, either. They are doing their "own thing" and they very soon start to love learning for the sake of learning. This opens their minds to immense possibilities.
What happens is that our teachers, who are all highly trained in the Montessori method, keep an eye on the child, and when he seems ready to learn more, will introduce him to further materials to explore.
So if you are desperately looking for Danville, California, summer preschools for your child, come and talk to us at Learn And Play Montessori. You are most welcome to call in and see what our children do.