Most parents want absolutely the finest education for their children, and in Fremont, as well as the rest of California, you basically have two choices. You either send your child to a public school or to a private school.
Now the good thing about sending your child to public preschools in Fremont is that it doesn't cost you anything. It's free to do so. However, there is an old saying, and it is very true, that you get what you pay for. Or in the case of the public schools, you get what you don't pay for.
Unfortunately, one of the things that you don't pay for is long hours. Everyone knows that public school hours are short, and furthermore they close for weeks on end in the summer. Now this may not be too bad if you are a stay-at-home mom because you can live with those hours. However, if you have to work for a living, as many people do, the public school hours are a major headache. In addition, not only are the hours short, but the quality of teaching is not always the best because the state doesn't pay the greatest wages, and the staff is often overworked, while the classes have a poor student to teacher ratio. In fact, a class may have as many as 25 students.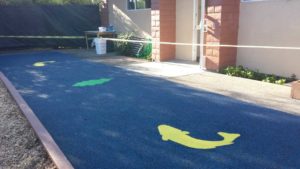 Long Hours And A Great Teaching Standard: Montessori Preschool in Fremont
Private preschools in Fremont, CA, have a lower student/teacher ratio, which is always a good thing. But probably the biggest benefit for working parents is that the overall standard of teaching is good, and the hours are longer. Indeed, at our Learn And Play Montessori private preschools in Fremont, CA, of which we have four, with a fifth due to open shortly in South Fremont, we open at 7.00 am and we carry on right through to 6.00 pm. This means that, whatever your working hours are, we are convenient. We also have different programs available, so that you can send your child to one of our preschools for the morning, all day, or for after school, so you can choose whatever suits your work regime.
Better yet, our classes are relatively small with a good pupil to teacher ratio, and we use the Montessori method of teaching for all classes, from two-year-olds to preschool to kindergarten. This is very different from the public school way, and we believe turns out better children who are grounded in a wide range of subjects.
Of course, we would say that wouldn't we? That is why we invite all parents to come along to one of our campuses for a school tour when you can see what we do and how well our children are progressing.