May 23, 2022 – Danville, California. Learn and Play Montessori, a best-in-class preschool and kindergarten program in Fremont, Danville, and Dublin California, is proud to announce newly updated content focused on daycare, preschool, and kindergarten programs in Danville, California. Danville, California, is known for its affluent, easy-going lifestyle and Danville parents are looking for on-going learning opportunities for their children as summer approaches. The newly updated content will help them keep their kids in learning mode this summer.
"Learning is a never-ending process, and we try hard to keep the children in learning mode not just during the school year but also during the summer," explained Harpreet Grewal, director of Learn and Play Montessori. "Our newly updated content on Danville will help parents explore learning opportunities this summer near them."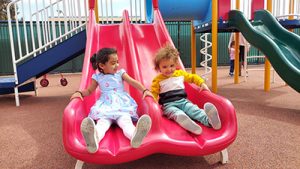 Persons who want to read the newly updated content can visit https://www.learnandplaymontessori.com/danville/. That page outlines the evergreen aspects of the programs (daycare, preschool, and kindergarten) and offers options to parents who want to learn more, online, and/or schedule a school tour. Enrollment is now open, including enrollment for summer programs. Many Danville parents who have their children in public preschool or kindergarten want to enroll their children in summer programs to supplement the public learning foundation. As the newly updated content explains, nestled in a lush green serene surrounding, the beautiful Danville Montessori School is conveniently located with easy access to Highway 680, just off Sycamore Blvd in Danville, California. Accordingly, the school has become the daycare, childcare, Danville preschool, and kindergarten of choice for busy Danville parents as well as commuters down 680 from nearby towns such as Diablo, Alamo, and San Ramon. Residents of Blackhawk and even Walnut Creek have found us an easy solution for their preschool needs, using a world class Montessori curriculum.
FINDING THE BEST SUMMER PROGRAM IN DANVILLE FOR DAYCARE, PRESCHOOL, AND KINDERGARTEN
Here is the background on this release. Parents are increasingly returning to work in the affluent suburbs of the East Bay. While summer may be "break time" for public school teachers and public preschool and kindergarten, it is often not "break time" for busy parents in the private sector. Gone are the days when one parent could just stay home with the kids during the summer. Thus, many Danville parents actively seek out summer programs in Danville to supplement the top-quality public preschool and kindergarten programs, that – unfortunately – close their doors during the summer. The newly updated content on the website will help Danville parents find learning opportunities for their children in Danville, including opportunities based on the Montessori method.
ABOUT LEARN AND PLAY MONTESSORI
Learn and Play Montessori aims to be one of the best Montessori schools in the greater San Francisco Bay Area. Whether parents are looking for a Montessori School in Danville, a Blackhawk preschool, or a top-rated Montessori School in Dublin / San Ramon, Learn and Play has a campus for their child or children. Bay Area parents searching for Walnut Creek preschool options could find the right fit in Danville. All schools use the famed Montessori Method, offering programs from childcare to daycare, preschool to kindergarten. Schools are located in Danville, Fremont, Dublin, South Fremont, or San Ramon, and nearby towns such as Alamo, Blackhawk, Diablo, or San Ramon on the I-680 corridor and Walnut Creek. Bay Area Parents can find new locations at The Vineyards/Avalon in South Fremont and Warm Springs neighborhoods.