October 21, 2021 – Fremont, California. Learn and Play Montessori, a best-in-class preschool program serving residents in Fremont, Danville, and Dublin California, is proud to announce a new post on tips to finding the best daycare in Fremont California for each child and family. As many Fremont parents return to work, they are eagerly looking to find best-in-class daycare options for their children. They are encouraged to visit the website for up-to-date information on daycare options.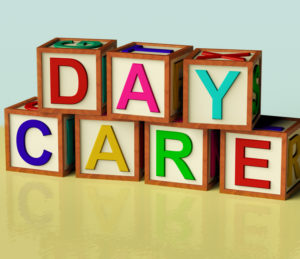 "Every parent or guardian wants what is best for their child and that includes best-in-class daycare in Fremont," explained Harpreet Grewal, director of Learn and Play Montessori. "We provide private daycare in Fremont that meets the needs of both parents and children. We have convenient locations, affordable rates, and best-in-class daycare inspired by the Montessori method. Parents should visit our post and then call us for a school tour as well as information on available daycare options."
Parents are encouraged to visit the blog post at https://www.learnandplaymontessori.com/blog/learn-and-play-montessori-provides-some-of-the-best-daycare-in-fremont/, and to click on the "locations" tab to drill down to the phone number and other contact information for each location. All of their locations from Fremont to Danville to Dublin offer best-in-class daycare options. The company also offers several Montessori preschool options in Fremont, Dublin, and Danville. It also offers online preschool options which can be accessed at https://www.learnandplaymontessori.com/online-learning/.
FINDING THE BEST DAYCARE IN FREMONT CALIFORNIA
Here is the background on this release. Parents in California are increasingly returning to work. During the Pandemic, many parents "worked from home" and were thus able to deal with daycare for their children. Now, as more and more parents are returning to in-person learning, they are confronting the reality of finding hard-to-find daycare. After that, they want the best daycare in Fremont for their child. This means a caring, licensed program based on the Montessori method. Children are never too young to learn, and the Montessori method empowers daycare centers to help lay the foundation for a lifelong love of learning. For those parents in South Fremont, there is even more exciting news. A new location is now open in South Fremont that offers a best-in-class daycare option. Indeed, with a new location in South Fremont (https://www.learnandplaymontessori.com/south-fremont/), Learn & Play makes it easy and convenient for parents to find the best daycare for their family.
ABOUT LEARN AND PLAY MONTESSORI
Learn and Play Montessori aims to be one of the best Montessori schools in the greater San Francisco Bay Area. Whether parents are looking for a Montessori School in Danville, a Blackhawk preschool, or a top-rated Montessori School in Dublin / San Ramon, Learn and Play has a campus for their child or children. Bay Area parents searching for Walnut Creek preschool options could find the right fit in Danville. All schools use the famed Montessori Method, offering programs from childcare to daycare, preschool to kindergarten. Schools are located in Danville, Fremont, Dublin, South Fremont, or San Ramon, and nearby towns such as Alamo, Blackhawk, Diablo, or San Ramon on the I-680 corridor and Walnut Creek. Bay Area Parents can find new locations at The Vineyards/Avalon in South Fremont and Warm Springs neighborhoods.