Finding a daycare for your child isn't easy these days. There are in-home daycares and there are daycare workers who will come to your own home. But if you are looking for the best daycare in Fremont, at Learn And Play Montessori we operate a best-in-class, licensed daycare facility at a number of locations in and around Fremont.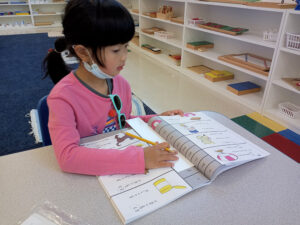 Indeed, wherever you are in Fremont, or wherever you work, we have got you covered. Our daycare campuses are in Niles, Maple, Irvington, Peralta, and South Fremont, so there is one near you. Furthermore, we open at 7.00am and we don't close until 6.30pm, so this will fit around your working hours whatever they may be.
Enrolling your child into the best daycare in Fremont will start them off on the right foot. The Montessori method will ensure that your toddler has fun and can explore toys and other materials and learn about them so that he or she becomes used to finding out about things. This is a trait which will benefit your child for the whole of his or her life. Being inquisitive and wanting to learn about things will come naturally after a very short while, and rather than sitting at home playing on an Xbox, an older child will enjoy carrying on learning more and more.
Of course, the more you learn, the more chances you have in life as an adult. The better opportunities there will be for a career in whatever sphere that individual wishes to go, and that means better pay in most instances, and being able to afford a top-class home, holidays abroad, and all of the finer things of life.
All of that starts right here at the best daycare in Fremont, so by sending your child to Learn And Play Montessori you are doing the best that you can for him or her. Of course, none of us knows what our toddlers will want to be when they grow up, but once they have a thirst for learning it will give them a much broader range of abilities.
Many of our toddlers stay with us right through to preschool, after which they go on to "big" school. By this time, they will usually be several steps ahead of children who have been brought up differently, either at home or in public kindergarten, which usually has very limited hours – perhaps three hours either in the morning or afternoon. At Learn And Play Montessori your child can stay with us all day if you wish.