Kindergarten is underway here in Fremont, at least in the public schools. Some schools are "full," and it's not easy to deal with the public school bureaucracy. Our schools are private, which makes us easy to deal with and eager to please, but even our schools do not always have availability.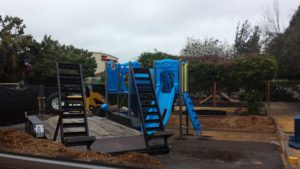 However, at Learn And Play Montessori in Fremont you do at least have a choice of our four Fremont kindergarten which are rated as the best in the city. We have preschools and kindergarten in Niles, Irvington, Peralta, and Maple, so one of our schools is near wherever you live in the city.
Please Talk To Us In Good Time
If you are going to be needing a Fremont kindergarten place for your child in the next little while, we would politely suggest that you talk to us in good time. While we are private, and therefore much sought after, we do try to accommodate everyone who wishes to have a Montessori upbringing for their child, but there are obviously limits as to how many children we can take.
Parents are looking for Montessori kindergarten more and more these days, which is why we have no fewer than four campuses throughout the city. We simply did not have enough room in our original campus for every parent who wished to take advantage of the Montessori method, so we opened another. Then a third and a fourth. It may well be that we need to open a fifth and perhaps even a sixth to help all the families that wish their child to have a Montessori education, but there are two problems.
The first is finding suitable premises, but the second is equally difficult. We are very choosy indeed about the teachers we employ, and we would need to find more who are Montessori trained and who meet our exceedingly high standards. It is not impossible, but we are very particular about the teachers we employ to look after your child. This is why there is such a demand for places at Learn And Play Montessori Fremont kindergarten schools.
The Montessori method is based on the principle that education is carried out by the child, not by him listening to someone talking. It involves learning by doing instead. Our kindergarten children are provided with a wide array of tools and materials, and they choose what they want to learn. The result is that they learn because they enjoy what they are doing instead of having to learn things by rote.
Certainly, they learn the basics like math, language, science, visual arts, history, geography, and a second language – in our case Spanish – but they learn in such a way that they enjoy it. That, very simply, makes learning easy: they are doing it because they want to.