Are you a YouTuber? Do you love video? We're hiring for an experimental, part-time YouTuber position. As you may know, we've dramatically expanded our YouTube channel focusing on short, free, and fun Montessori-inspired activities for online preschool and kindergarten learning activities. To this end, we're commissioning a person to help us create AMAZING short, fun videos to be posted on our YouTube channel plus our social channels such as Facebook, YouTube, and Instagram.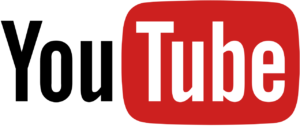 So – are you interested?
Do you have experience with Montessori-based teaching?
Do you have experience with preschool or kindergarten teaching?
Are you INSPIRED by being "in front of the camera?"
Do you have basic (not necessarily advanced, but basic) video experience?
If so, please use the form below to let us know about you and your skills. Note: you do not need to be in Fremont, California, to apply. Anyone in the United States is eligible to apply.
APPLY FOR OUR YOUTUBER POSITION

Can't seen the form? Click here.