If you want the very best for your child (and who doesn't?) you need to start them off on the right foot.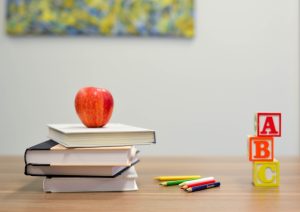 That means the best education right from the word "go". Beginning with daycare, through preschool, and on to kindergarten. That also means that you need one of the top-rated preschools in Dublin, California, such as Learn And Play Montessori.
We are the foremost private school covering Dublin and San Ramon, and our state-of-the-art campus is open to children from the age of two to six. We are open all year round, unlike the public schools, and we open from 7.00 am to 6.30 pm, so if you are working parents, we are convenient for your working hours.
Each Child Learns Because He Or She Wants To Learn
Our campus has five large and bright classrooms, with each one filled with a huge choice of top-quality Montessori materials from which each child can choose. This is one of the big advantages of the Montessori method, because it means that every child learns about something that he or she finds interesting and therefore wants to learn about it. This means that, very quickly, the children begin to enjoy learning for its' own sake, which is a habit that will stand them in good stead for the rest of their lives.
As one of the top-rated preschools in Dublin, California, we get your child off to the best start. This is important, for the top-rated scientists of 2050 are going to develop from the top-rated pre-schoolers of today. At Learn And Play Montessori, our aim is not just to give your child an education, but to set them off on a path that will let them have the best life they could possibly have.
This becomes possible when your child is always interested in finding out about the next "thing" – whatever that may be – that comes up in their lives. It is of course, particularly good for scientists, because they are people who are constantly learning and discovering new things and new ways of dealing with things. Who knows – your child could become the next Thomas Edison, Michael Faraday, or Stephen Hawking.
And it all starts right here at one of the top-rated preschools in Dublin, California. We are not just here to see to it that your child passes all the right exams as he or she goes through school life, but to set them off on their life's journey with their best foot forward.