If you are looking for preschool for your child, you need to figure out the best options. Since we have had the pandemic there are now options for virtual preschool for your child but there is no best virtual preschool.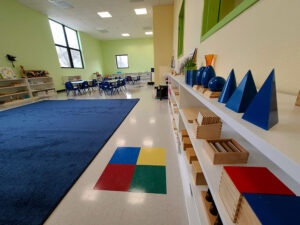 At Learn And Play Montessori, we offer in person schooling in the East Bay area, we offer virtual preschool, and we are also happy to let you use a blended method whereby your child can come on to campus on some days of the week and work online on others.
We provide everything, but it is up to you to decide what is the best fit for your child and your family.
We have no less than seven campuses in the East Bay – in Dublin and Danville – and five in Fremont: Niles, Peralta, Irvington, Maple, and South Fremont. Wherever you live or work in the East Bay Area there is a Learn And Play Montessori convenient to you. Our hours are also convenient because we open at 7.00 am and don't close until 6.30 pm, so you can drop your child off before going to work and pick him or her up again on the way home.
All of the classrooms in our campuses are large and airy, and packed to the brim with the finest Montessori materials. Your child is free to choose from these to learn about whatever it is that interests him. This is one of the reasons that the Montessori method works so well, because every child very quickly learns to love learning.
We Worked Tirelessly To Produce The Best Virtual Preschool
When the pandemic struck, we realized very quickly that it would not be possible for all children to come on to campus, so we worked tirelessly to produce the best virtual preschool program that we could, using the Montessori principles. Obviously, it is not exactly the same as in person schooling, but our virtual preschool is getting rave reviews. One of the benefits of it is that it is not restricted to the East Bay area, and we are getting preschoolers now from all over the state, and beyond as well.
So now you have options. You can bring your child on to the campus as always, or you can let him work in the virtual preschool every day. You may wish to do a blend of both, and that's fine too.
There are other advantages to our virtual program as well, because every Zoom lesson and Facebook Live session is recorded and uploaded to our YouTube channel. That means that if your child misses a session or wants to double check something, he can do. It also means that if the time of a session isn't suitable, he can catch up later in the day. That's what we mean by best virtual preschool: you always have options.