Is Fremont in the East Bay? Or the South Bay? It's both, and/or neither/nor. It's a wonderful prosperous community full of techies. Many people here work in San Jose, but some go North to San Francisco. Regardless, they all want one of the best preschools in the East Bay, or South Bay, for their kids.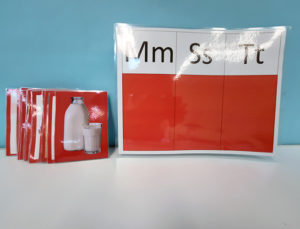 With schools not only in Fremont but also in Dublin and in Danville as well, we're the best preschool system in the East Bay. Or South Bay. Whichever you prefer. Indeed, we even offer online preschool and online kindergarten options – built on proven Montessori online techniques!
Indeed, if you are looking for preschools in the East Bay, we have no fewer than five preschools in Fremont – in Maple, Niles, Peralta, Irvington, and a brand new one just opening in South Fremont at 41965 Fremont Blvd. Certainly, along with everyone else, we have been closed as a result of Covid-19 but our campuses are now open again, so wherever you live and work, there's a Learn And Play Montessori School near you.
We open at 7.00 am and stay open until 6.00 pm, so we are convenient whatever your working hours maybe, and we open all year round – not closing for many weeks in summer as the public schools do. Indeed, the only thing that the public schools have going for them is that they are free, but as with anything, you get what you pay for, and with Learn And Play Montessori, you get the cream of the crop of preschools in the East Bay!
Every Child Is An Individual And Must Be Respected As Such
The Montessori method of learning cannot be beaten. It is a system based on the premise that every child is an individual and is entitled to be respected as such. Each of our campuses has large, light, and airy classrooms, with extended windows in many cases, and every classroom is filled with the highest quality Montessori materials from which the children can choose whatever interests them. Our campuses all have large playgrounds that are securely gated, and we like to let our children play outside and commune with nature whenever possible.
Because the child chooses from the various materials available, he or she very quickly comes to love learning. This makes sense because each child is exploring something that he finds of interest. This is very different from sitting down listening to a teacher talking about something.
If you are looking for preschools in the East Bay, we invite you to come and take a school tour. You can come to whichever of our campuses is most convenient for you. Just click on the Schedule a Tour link at the top of the page.