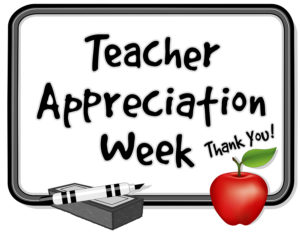 Learn and Play Montessori School is celebrating and honoring teachers during Teacher Appreciation week from May 4th through May 8th.
Teachers play a critical role in educating and shaping our children: the future leaders of our country. They are kind, patient, hard-working, dedicated and understanding professionals that mold our children's lives in a positive direction. We entrust our children with the teachers and they affect their lives on a daily basis.
It is time to say "Thank You" to the special teachers that you know. Let them know that they are appreciated for all that they do.