Many Fremont parents are frustrated, to say the least, with Fremont public preschools. Yes, they are free for your child to attend. But when you have said that you have said everything. They have their disadvantages, not the least of which is the hours.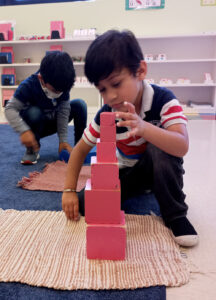 Let's face it: many parents have to go to work. Very often, both parents work. Yet public preschool in Fremont, California, is limited to five days per week, and three hours per day according to the official website above (as of Summer, 2022). This does not work for many working parents! You may have to travel to get to your place of employment in Fremont. Then again, you may have to travel out of Fremont to somewhere like Milpitas or even San Jose. Or perhaps Hayward or Dublin.
Of course, another consideration is the hours that you work. For instance, if you work in retail your business may open at 8.00am and close at 5.00pm. Or perhaps you work in a factory which could start even earlier and finish at 3.00 or 4.00. Either way, dropping your child off to preschool and collecting him or her again can be very difficult with the working hours of many parents.
That's Not All the Problems with Public Preschool
But that is not the only issue, by far. There is the summer break. What are you going to do with your preschooler for nearly three months in the summer if you have to go to work? You can't just turn around to your boss and tell him or her that you won't be showing up during June and July, because they'll tell you not to bother showing up at all. Ever again.
Probably more important is the quality of education. Some public schools are really very good from that point of view, but others have a questionable reputation.
This is why so many parents today choose private preschools in Fremont, CA, such as Learn And Play Montessori. Let's get the elephant in the room out of the way first: we are not free!
However, as one of the foremost private preschools in Fremont, CA, we open at 8.00am and we stay open until 6.00pm. What that means is that we are here for you pretty much whatever your work hours are. So, you can drop your child off on the way into work and collect him or her again on the way home.
Better still, as one of the leading private preschools in Fremont, CA, we have no less than six campuses in Fremont, with another coming shortly in Milpitas. So, wherever you live and work around the city, we are really not very far away.
Even better – we don't close down for three months in the summer! No. We stay open all year round. So, you won't have any issues of trying to find someone to care for your child or trying to persuade the boss to let you go.