Fremont, California, has many fine choices of kindergarten, and there are both public and private available. The public ones have one very big benefit: they are FREE! However, that is where the benefits stop, because their hours are not very good, and because they are free they tend to have much larger classes which means that each individual child often doesn't get nearly the amount of attention that he or she should.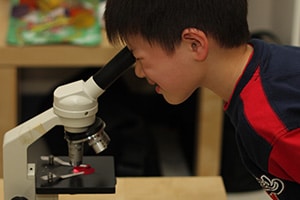 With a private kindergarten in Fremont you have more choices, and at Learn And Play Montessori our choice is the Montessori method.
What's more, although we are temporarily closed because of the Coronavirus outbreak, we offer much longer hours than a public kindergarten in Fremont. We open at 7.00 am and we stay open until 6.30 pm, which means that as a working parent our hours fit around your needs. You can drop your child off on the way to work and pick him or her up again on the way home, whatever your hours may be.
Furthermore, we are also convenient geographically. We have four campuses in Fremont – in Niles, Maple, Irvington, and Peralta – and we are opening a fifth in South Fremont in the Fall. And if that isn't enough, and you have to head off up the I-680 to work, we have a campus in Dublin, California, and another in Danville, California, as well.
All of our classrooms are open and airy with as much natural light as possible. Every class operates on the basis of "freedom within limits" and our programs are based on the Montessori core principle of respect for each other and for the environment. Each class is filled with a selection of top-quality Montessori materials, and the child is allowed to choose for him or herself whatever takes their interest. The child can explore the materials at his own pace and can work on his own or in a group with others if he wishes.
The Child Uses All Five Senses
Rather than sitting listening to a teacher talking, the child learns by using all five senses, and because he is finding out about something which interests him, he very quickly comes to love learning for the sake of learning. This is something that will stay with the child for life; wanting to find out about something and learn more.
Each of our classes has a range of ages within it. This is because it works in the same way as a family where the younger child watches and learns from the older child or children. Having a range of ages in the class helps to develop a sense of collaboration and co-operation because the older children not only act as role models but will also often help out the younger ones.
We welcome all parents to take a school tour. We re-open soon and are happy for you to attend at one of our private kindergarten in Fremont whenever you choose, so that you can see for yourself just how well-adjusted our children are.