Tesla is the largest employer in Fremont, having some 22,000 workers and 5.3 million square feet of manufacturing and office space covering 370 acres.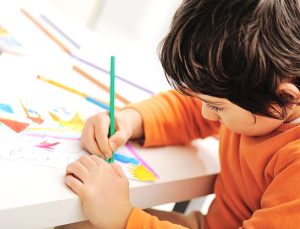 Not only that, but the City of Fremont approved Tesla's expansion plans in 2016, and the expansion of the site will nearly double the size of the facility to 10 million square feet and employ thousands more workers in the next few years.
The facility also features an employee training center, cafeteria and food trucks, gym, 24/7 in-house medical center, and outdoor patios. So that is an awful lot of people, many of whom are parents and in need of daycare near Tesla for their child.
Just Minutes Away: Top-rated Daycare
As luck would have it, at Learn and Play Montessori we have several campuses in Fremont, the nearest one to Tesla being just a few minutes away in South Fremont on Fremont Blvd. This is very convenient for parents who commute along the I-680 and I-880. If you happen to live in Milpitas, we are shortly going to open a campus there too. Meanwhile, we have campuses in Niles, Peralta, Maple, Centerville, and Irvington. In addition, we have a campus in Dublin and another in Danville, with a further one due to open shortly in Dublin Ranch. So, wherever you live in the East Bay area, and especially if you need daycare near Tesla, we've got you covered.
Not only that, but our hours are Tesla-friendly as well. We open at 7.00 am and we stay open until 6.30 pm, so that makes it really easy, no matter what your hours of work at Tesla are. You can just drop your child off on the way in to work and collect him or her on the way back home again. Meanwhile, your child will begin to have his or her perfect start on the road to adulthood, with all of the learning that has to be done on the way.
Furthermore, unlike the public schools, we don't shut down for weeks on end in the summer. So, when it comes to preschool age you won't have the problem of finding someone to look after him or her for all those weeks. We take children from the age of two until six, so your child will get the finest grounding possible.
Our South Fremont campus is on Fremont Blvd and is in a purpose-built building that has only recently opened. This is perfect if you need daycare near Tesla and you want to set your child off on the right foot.