Before it moved to Hollywood, the California movie industry was situated in Niles and was famous for Bronco Billy, the world's first cowboy movie star in silent films around 1912. Wow! That's over 100 years ago! Charlie Chaplin and Gloria Swanson used to make films here too.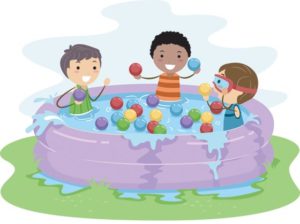 Niles is an old railway town and was originally called Vallejo Mills after the Vallejo Flour Mill built in 1850 at the mouth of Niles Canyon.
The main street, Niles Road is about four blocks long and full of antique shops, art shops, museums, and restaurants. The most popular restaurant in town is The Vine, but if you want pizza then Bronco Billy's Pizza is recommended by the locals. There are some good parks too, such as the Shinn Pond Dog Park where the dogs go to party, and Quarry Lakes Regional Park with 12 miles of trails for hiking, and of course you can swim and fish.
Today, Niles is a trendy place to live and work, and if you have kids there are Fremont, Niles, preschools such as ours, Learn And Play Montessori, on Niles Blvd right next to Union City and just next to Niles downtown. We're trendy, too.
Sure, the Montessori method has been around for 100 years or so but is still trendy in that many more people are coming to understand how beneficial it is to kids and are trying to get their own children into Fremont, Montessori preschools. Not only do we have Learn And Play Montessori in Niles, but we also have preschools in Irvington, Maple, and Peralta, so you have a choice of Montessori schools in Fremont.
Nine Large Classrooms
Our Niles campus is nestled in a residential area and has no less than nine large, open classrooms filled with the materials that Maria Montessori herself designed. The windows are extended, because we believe in allowing in the maximum amount of natural light, and there is also a large playground with lots of trees which encourages the children to explore outdoors, and there is a separate playground for the toddlers from age 2.
The children are introduced to the Montessori materials and decide for themselves what interests them and what they want to learn about. They are then allowed to find out about them for themselves in their own time. Montessori herself said that it was best when the children didn't even realize that she was in the classroom, although the teachers keep an eye on the children and introduce them to more materials when they are ready to move on.
We believe that our Montessori school is the best of the Fremont, Niles, preschools, and invite parents to come to the school and see for themselves.