Kaiser Permanente runs a major hospital in Fremont, CA, at Paseo Padre Pkwy and Mowry (well, technically Walnut). Many of the doctors and nurses there, together with all of the other operating staff, are relatively young compared with other hospitals, and this means that a lot of them have young children who need daycare near Kaiser in Fremont, CA, and/or preschool.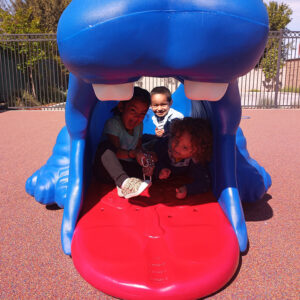 This means that the campuses we have at Learn And Play Montessori at Irvington and Centerville are only minutes away, so are ideal for Kaiser staff. Unlike the public preschools or kindergartens, we open for far longer hours – from 7.00 am until 6.30 pm – so no matter what time your shift, you can drop your child off on the way into work and pick him or her up again afterwards.
Not only that, but we do not shut for nearly three months in the summer as the public schools do, so we are open all year round which is another big plus when you have a job to go to.
Campuses in Other Parts Of Fremont
Depending upon where you live in and around Fremont, we also have campuses in Niles, Peralta, Maple, and South Fremont, and in addition, there is a new one opening soon in Milpitas, so there is bound to be one which is best-in-class for daycare or preschool on your way to and from work. In addition, we have preschools in Dublin and another preschool in Danville, with Dublin Ranch also due to open shortly. So, if you live near the I-680 or I-580 those may be more convenient for you.
No matter where you live, when you need daycare near Kaiser in Fremont, CA, the Montessori method will get your child off to the finest start in life. Daycare is a critical experience for every child as it is the point at which they begin to understand the world around them and learn to play with other children. Furthermore, our Montessori daycare programs will teach your child a lot more than how to draw pictures and play with blocks. Certainly, they will do that, but we also pay attention to your child's brain development.
We teach your child how to learn to read, play with puzzles, learn off of flash cards, and learn more vocabulary. They will get an early start on math, language, science, movement, and visual and physical arts. Not only that, but we understand that each child learns at a different pace, so we allow them to discover things at the pace which suits them as an individual.
So, if you are looking for daycare near Kaiser in Fremont, CA, for your child, drop by at one of our campuses and find out more.