Fremont, California – August 31, 2019. Learn and Play Montessori, a best-in-class Montessori preschool in Fremont, Dublin, and Danville, is proud to announce a new post for the back-to-school season. Fall enrollment can apply to parents of pre-kinder students living in the East Bay and seeking the best preschool options.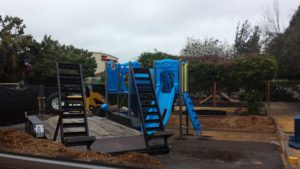 "East Bay families are preparing their older children for the next school year, so there's probably a lot of attention spent on them right now. We understand younger siblings need to prepare for a new school year too," explained Harpreet Grewal, director of Learn and Play Montessori. "Fall enrollment is now open for children of preschool and kindergarten age at our Fremont location as well as our Dublin and Danville preschools."
Fremont families can learn about Fall preschool enrollment at Learn & Play Montessori on the new blog post. Interested parties can also review specific informational pages on school locations such as the Peralta (Fremont) preschool.
YOUNG STUDENTS PREPARE FOR FALL PRESCHOOL ENROLLMENT IN FREMONT
Here is background on this release. Children can reach early-learning milestones before elementary school at a top Montessori preschool. Trained teachers can provide the foundation for life-long learning via an engaging and creative curriculum. The back-to-school season can begin in August for Bay Area families. Parents may be busy preparing older children for a new year in elementary and high school. Clothes, fresh pencils, binders, and backpacks fill shopping carts as smaller siblings watch. After school begins, Bay Area parents can turn their attention to the educational needs of a younger child. Open slots for quality daycare could be slipping away. A team of high-quality, Fremont preschool teachers prepared for fall enrollment could help.
A typical childcare environment might not support the type of early education Bay Area parents expect. Young minds can benefit from a robust syllabus designed to lay the groundwork for a lifetime of educational success. Pre-kinder lessons, including reading, writing, and math in a creative, nurturing environment, could spark learning comprehension skills.
Parents can tour and apply for open slots at a high-quality daycare, childcare, and preschool facility. A top preschool with teachers trained in the Montessori Method can help support young children eager to learn. For these reasons, Learn & Play Montessori has announced a new blog post about fall preschool enrollment in Fremont.
ABOUT LEARN AND PLAY MONTESSORI
Learn and Play Montessori aims to be one of the best Montessori schools in the greater San Francisco Bay Area. Whether parents are looking for a Montessori School in Union City, Fremont, and Niles, or a top-rated Montessori School in Dublin / San Ramon, Learn and Play has a campus for their child or children. Bay Area parents searching for Walnut Creek preschool options could find the right fit in Danville. All schools use the famed Montessori method, offering programs from childcare to daycare, preschool to kindergarten, in not only Danville, Fremont, Dublin or San Ramon but also in nearby towns such as Alamo, Blackhawk, Diablo or San Ramon on the I-680 corridor as well as Walnut Creek.
Learn and Play Montessori
Media Relations