April 2, 2019 – Danville, California. Learn and Play Montessori, the best-in-class provider of Montessori preschools in Danville, San Ramon, Dublin, and Fremont, is proud to announce an upsurge in information posts for its Danville preschool program.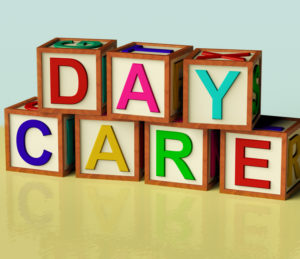 The company is improving its outreach on both Facebook and Yelp, as well as blogging to help busy parents find the best Danville and best San Ramon preschool options for their children.
"Watching our young Danville students light up when they study a caterpillar outside, or begin to spell their name is a pleasure. It's what makes our careers as teachers worthwhile," explained Harpreet Grewal, director of Learn and Play Montessori. "The new posts are designed to share these special milestones with our students' parents. They enjoy seeing their children get excited about learning, especially around our newest school in Danville and serving both Danville and San Ramon families."
Persons interested in viewing the new Facebook page upgrade for the Danville preschool program can go to https://www.facebook.com/LearnAndPlayDanvilleCampus/. Learn & Play Montessori has increased daily postings to help Danville parents stay connected to a child's daily progress. The Danville Yelp page was recently optimized for Bay Area parents searching for a quality daycare experience. Five-star rated reviews from happy mothers and fathers can be seen on the newly expanded Yelp page at https://www.yelp.com/biz/learn-and-play-montessori-school-danville. Persons who want even more information on Danville preschools can visit the location-specific page at https://www.learnandplaymontessori.com/danville.
DANVILLE PRESCHOOL PROGRAMS SHARE A PERFECT PICTURE OF QUALITY LEARNING
Here is a background on this release. Recent studies indicate young children can learn best by mixing education and play together. Lessons taught in a nurturing, engaging environment can spark an interest in learning. Working parents can spend hours searching for the right daycare to fit a family's needs. Once school begins, parents might wonder about a child's daily experiences. Report cards and weekly notes might not be enough. Photos and daily posts can help a parent stay connected to a child's progress. A top Danville preschool program can combine regular updates with pictures and give families insight into a child's day.
Working parents might be concerned about how a child is doing in preschool. One of the top Danville preschool programs shares significant breakthroughs with parents via daily posts. A VIP mother can review a young son learning to read. A commuting father can watch a daughter engaged in a science project with a group.
Social games, music, and art mixed with science, reading, and math can spark long-term learning engagement. A first-rate Danville preschool program allows parents to see the benefits of both great fun and smart teaching. For these reasons, Learn and Play Montessori has announced a boost to the school social media efforts.
ABOUT LEARN AND PLAY MONTESSORI
Learn and Play Montessori aims to be one of the best Montessori schools in the greater San Francisco Bay Area. Whether parents are looking for a Montessori School in Union City, Fremont, and Niles, or a top-rated Montessori School in Dublin / San Ramon, Learn and Play has a campus for their child or children. Bay Area parents searching for Walnut Creek preschool options could find the right fit in Danville. All schools use the famed Montessori method, offering programs from childcare to daycare, preschool to kindergarten, in not only Danville, Fremont, Dublin or San Ramon but also in nearby towns such as Alamo, Blackhawk, Diablo or San Ramon on the I-680 corridor as well as Walnut Creek.
Learn and Play Montessori
Media Relations