May 1, 2019 – Danville, California. Learn and Play Montessori, a system of best-in-class Montessori preschools in Danville, San Ramon, Dublin, and Fremont, California, is proud to announce preparations for the upcoming summer season.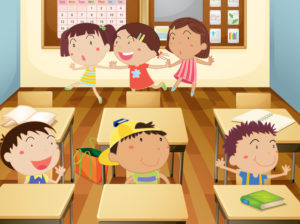 Many parents avidly seek things to do, summer camps, and other summer preschool programs in the Bay Area as they juggle family, work, and summer activities.
"We manage things a bit differently during the summer months. Children want to splash in the water and explore the outdoors," explained Harpreet Grewal, director of Learn and Play Montessori. "We like to incorporate camp-like activities for young children along with enrichment activities during the summer months as well as our best-in-class Montessori preschool curricula."
Parents can review the Learn & Play curriculum page. To evaluate the Danville page, interested persons can go to https://www.learnandplaymontessori.com/danville. Dublin residents can read about the Dublin location. Persons interested in learning more about summer opportunities at each campus can reach out via the website for a campus tour.
SUMMER PRESCHOOL PROGRAMS ARRIVE TO MONTESSORI PRESCHOOLS IN DUBLIN, SAN RAMON AND DANVILLE
Here is the background for this release. Parents around the cities of Dublin, San Ramon, Danville, and Fremont, often avidly begin searching for summer preschool programs long before June hits. Hot weather and long days might be too much for parents to manage alone. A young child can enjoy learning and summer fun at a more formal preschool setting, especially a best-in-class Montessori program.
Montessori-based activities can include arts, crafts and water play. Parents might be concerned about the lack of real learning opportunities at standard summer camps, in contrast to Montessori programs. A father or mother could be looking to prepare a child for elementary school in the fall. Parents of Dublin, San Ramon, Fremont, and Danville, might prefer a robust Montessori curriculum combined with summer fun a well-balanced alternative to basic summer programs.
For these reasons, Learn and Play Montessori has announced new opportunities for summer preschool programs for summer 2019. Parents can schedule a tours for locations in Dublin, San Ramon and Danville.
ABOUT LEARN AND PLAY MONTESSORI
Learn and Play Montessori aims to be one of the best Montessori schools in the greater San Francisco Bay Area. Whether parents are looking for a Montessori School in Danville, a Blackhawk preschool or a top-rated Montessori School in Dublin / San Ramon, Learn and Play has a campus for their child or children. Bay Area parents searching for Walnut Creek preschool options could find the right fit in Danville. All schools use the famed Montessori method, offering programs from childcare to daycare, preschool to kindergarten, in not only Danville, Fremont, Dublin or San Ramon but also in nearby towns such as Alamo, Blackhawk, Diablo or San Ramon on the I-680 corridor as well as Walnut Creek.
Learn and Play Montessori
Media Relations
https://www.learnandplaymontessori.com/