Fremont, California – February 1, 2020. Learn and Play Montessori, a best-in-class childcare, daycare, preschool, and kindergarten experience is proud to announce an upgraded review system to its new website.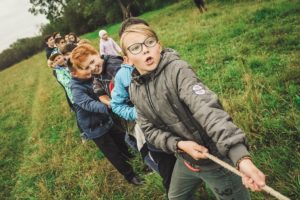 The new layout allows parents to browse reviews for what are arguably the best-reviewed preschool programs in key cities such as Fremont, Danville / San Ramon, and Dublin.
"We know that choosing the right type of preschool or kindergarten is critical to a child's future," explained Harpreet Grewal, director of Learn and Play Montessori. "We believe it's essential to understand exactly what to expect when making such an important decision. The new reviews page on our Montessori website displays real heartfelt experiences from the families we serve in Fremont, Danville, and Dublin."
The new page is available at https://www.learnandplaymontessori.com/reviews/. Bay Area parents can also learn more about the Montessori school program on a site-by-site basis. For example, they can review videos of parent testimonials for the Niles, Fremont, location at https://www.learnandplaymontessori.com/niles-fremont/reviews/. Parents who are interested are encouraged to visit the website and reach out for a school tour to find the best preschool program for their child.
PARENTS NEAR FREMONT, DUBLIN, AND DANVILLE FIND THE BEST PRESCHOOL REVIEWS ARE 'FROM THE HEART'
Here is the background for this release. Bay Area daycare, childcare, preschool, and/or kindergarten programs might provide a range of different experiences. Parents in the areas of Fremont, Dublin, and Danville could search for reviews on Google, Yelp, Facebook, and websites for information. Personal experiences about a Montessori program can offer the details needed to make an informed choice. A new review page lists several positive posts about preschool curriculum, highly-trained childcare teachers, and an abundance of fun, learning activities.
Choosing the right early education program can be a critical decision for children. Trustworthy preschool reviews sharing personal experiences and detailed, positive feedback can make a difference. For these reasons, Learn & Play Montessori has announced a listing of preschool reviews 'from the hearts' of Bay Area parents.
ABOUT LEARN AND PLAY MONTESSORI
Learn and Play Montessori aims to be one of the best Montessori schools in the greater San Francisco Bay Area. Whether parents are looking for a Montessori School in Danville, a Blackhawk preschool, or a top-rated Montessori School in Dublin / San Ramon, Learn and Play has a campus for their child or children. Bay Area parents searching for Walnut Creek preschool options could find the right fit in Danville. All schools use the famed Montessori method, offering programs from childcare to daycare, preschool to kindergarten, in not only Danville, Fremont, Dublin, or San Ramon but also in nearby towns such as Alamo, Blackhawk, Diablo or San Ramon on the I-680 corridor as well as Walnut Creek.
Learn and Play Montessori
Media Relations