Many Fremont parents today need daycare for their child because in situations where both parents work – which is very common – there is often no alternative. Let's face it: if both start at 8 or 9 and finish at 5, it's the only answer.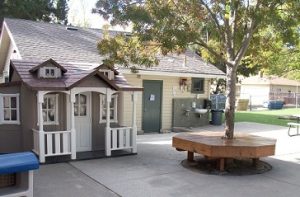 But when you need daycare, you obviously want the best-in-class daycare in Fremont, CA. You don't want someone who just comes to your home and "keeps an eye" on your child, however good they may be. Bear in mind that children are learning almost from the moment that they are born, and so you need more than just a carer. You need to start them off on the many years of learning that they have got ahead. And you need to start them off on the right foot.
This is why so many parents in Fremont choose to put their child into daycare with us at Learn And Play Montessori. Just to begin with, we have several campuses in Fremont and around, so wherever you live or work in our great city, there is one that is convenient for you.
Choose The Hours That Suit You
You can also choose the hours that fit around your work life, so some people may only work part time – say in the mornings – and so will only need daycare for that length of time. Others will be out all day. At Learn And Play Montessori we offer you choices, so that you don't have to work around our hours, but rather, yours. We're open from 8.00 am, and we stay open until 6.30 pm, so we are always here when you need us.
Of course, all kids of that age want to play with crayons and draw pictures, and play with blocks, and they can do that. But we provide a lot more. Our aim is to help your child's brain develop and help him/her to begin on the path of learning so that it becomes a habit, and the child develops an inquiring mind.
We have all sorts of Montessori materials that your child can choose from, sit down with, and find out about how they work, what they do, and so on, if indeed they do that sort of thing.
With our best-in-class daycare in Fremont, CA, not only can your child play with puzzles and draw pictures, but learn off of flash cards, start to read, and learn vocabulary. Subjects we cover include math, visual arts, movement, language, science, and so on, all of which are designed so that the children find them of interest and are keen to learn more.
That is our aim with our best-in-class daycare in Fremont, CA: to get your child excited to explore and find out.