Walnut Creek, California – August 26, 2018. Learn and Play Montessori, a leading Montessori program offering preschool and kindergarten opportunities in both Danville and Dublin, California, is proud to announce tour availabilities for late summer and early fall, 2018.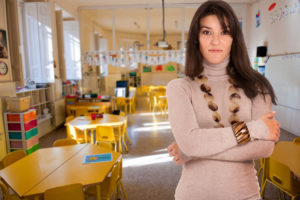 Busy parents searching for one of the best Walnut Creek preschool options may find the right fit along their commute in Danville, California. Working parents can hop off the 680 freeway and tour the New Danville Montessori School, and see how "commute friendly" the new campus is.
"Our new Montessori preschool program in Danville is open and ready for parents to stop by and visit," explained Harpreet Grewal, director of Learn and Play Montessori. "Parents can contact us and we'll be happy to give then a personal tour during the day or after they get off work. We welcome Walnut Creek families as we are a convenient commuter-friendly option."
The new page for Learn and Play Montessori's Danville location can be reviewed at https://www.learnandplaymontessori.com/danville. The link can provide details regarding Danville's new Montessori teaching facilities. Parents commuting along the I-680 freeway can tour one of the Walnut Creek preschool options. Daycare, pre-kinder and kindergarten programs can be reviewed at the new Montessori School location, which is convenient to Walnut Creek and Alamo to the North as well as Dublin and Pleasant to the South and East. Walnut Creek parents can check out the page at https://www.learnandplaymontessori.com/walnut-creek and then click to the "Contact Us" button to schedule a school tour.
BAY AREA PARENTS TAKE THE GRAND TOUR: ONE OF THE LEADING WALNUT CREEK PRESCHOOL OPTIONS IS A HOP OFF I-680
Here is the background on this release. Working parents in Walnut Creek may be looking for commute-friendly preschool options, especially those offering a high quality Montessori program. An easy drop off to daycare or preschool on the way to work may be a preference but not the main reason for choosing a Danville preschool. Preparing young children for elementary school via a Montessori program could be a priority. A close location and easy pick up schedule combined with a successful early learning curriculum for young children could be the right mix. Touring several of the top Walnut Creek preschool options before committing to one may be important to a Bay Area parent, but the smart parents will expand their search to include "commute friendly" options.
For these reasons Learn and Play Montessori has announced parent tours for their recently opened Danville location. Parents searching for Walnut Creek preschool options may find touring a facility helpful to choosing the right fit. A Montessori preschool located along the I-680 corridor could provide an easy drop off and pick up routine. Visiting a site before choosing from several Walnut Creek preschool options can provide insight to how the best daycare facility operates.
ABOUT LEARN AND PLAY MONTESSORI
Learn and Play Montessori aims to be one of the best Montessori schools in the greater San Francisco Bay Area. Whether parents are looking for a Montessori School in Danville, a Blackhawk preschool or a top-rated Montessori School in Dublin / San Ramon, Learn and Play has a campus for their child or children. Bay Area parents searching for Walnut Creek preschool options could find the right fit in Danville. All schools use the famed Montessori method, offering programs from childcare to daycare, preschool to kindergarten, in not only Danville, Fremont, Dublin or San Ramon but also in nearby towns such as Alamo, Blackhawk, Diablo or San Ramon on the I-680 corridor as well as Walnut Creek.
Learn and Play Montessori
Media Relations
https://www.learnandplaymontessori.com/