If you are a parent in Union City, California, looking for the best Union City preschool programs, you need to widen your horizons a little.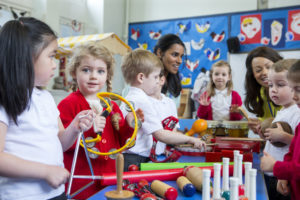 The best of the Union City preschool programs is not actually in Union City at all, but just next door in Niles. Literally a minute over the border, on Niles Blvd.
This is where you will find Learn And Play Montessori at 35699 Niles Blvd, Fremont, just opposite Quarry Lakes Regional Recreational Area. There are actually no less than four Learn And Play Montessori schools in Fremont, but the one on Niles Blvd is the nearest to you. We also have preschools in Peralta, Maple, and Irvington.
What this means is that if you live in Union City and you are our "neighbors to the North" as we think of you, if you work in Fremont there is a Learn And Play Montessori nearby. We do, indeed have many lovely parents from Union City who bring their kids to us for that reason.
There is another reason too – well, several, actually. But a very important one is our opening hours. You may be a parent who has a "9 to 5", but then again, many jobs have different hours. With Learn And Play Montessori Schools it's not a problem. This is because we open at 7.00 am for morning care, and we don't close until 6.30 pm. So, unless you are a night-worker, we've got you covered. You can drop your kid(s) off whenever it suits you and pick them up again ditto.
What's more, we are not like the public schools who close for almost three months in the summer. What are you supposed to do then? We are open all year round.
Convenience Is Not The Only Factor in Choosing the Best Preschool
Although convenience is a major factor in choosing Union City preschool programs, it is by no means the only factor – or even the most important one. We believe that the most important factor in choosing a preschool for your child is the type of education that is provided.
We firmly believe that the Montessori method is the finest form of preschool education that your child could possibly get – and kindergarten as well. It is because the Montessori method focuses on the individual needs of each child. Every child is different and has different likes and dislikes. What interests your child may bore your neighbor's child to death! And vice versa.
The Montessori method lets every child learn about something that interests him or her – and your child gets to make the choice, not the teachers.
For more information about Montessori, please come down to Niles Blvd and ask us everything you want to know.