Many parents in Danville are affluent, and this is because many of them have high-power jobs. In turn this means that they are busy people. At the same time, they want what is best for their child, so many of them turn to private preschools in Danville, CA.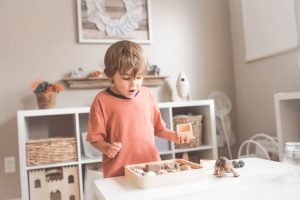 Certainly, there are public preschools in Danville, and some of them are quite good too, but the private preschools in Danville, CA, such as Learn And Play Montessori, offer much more scope for busy parents. Apart from anything else, consider the hours. In many Danville families, both parents work, and that means that they can be commuting up or down the I-680 early in the morning, and not getting back until late afternoon or even early evening.
If your child is in a school which finishes for the day at 3.00 pm, what are you going to do? As one of the foremost private preschools in Danville, CA, at Learn And Play Montessori we open at 8.00 am and we stay open until 6.00 pm. This means that, as a working parent, if you have to start work early in the morning, you can drop your child off on the way in and pick him or her up again on the way home late in the afternoon.
Furthermore, at Learn And Play Montessori, we don't close down in the summer for weeks on end. We are open all year round. We believe that what is best for your child is a preschool that can give him or her the educational start in life that they need, rather than starting and stopping all the time.
A Range Of Programs for Danville Children
In addition, we provide a range of different programs for daycare, preschool, and even kindergarten – all private, and all based on the Montessori method. So, you might choose a half day program, extended day program, or all-day program, as it suits you. Our hours work around you, the parents, rather than you having to work around ours.
Then, of course, most important of all is that as one of the leading private preschools in Danville, CA, we use the Montessori method of learning. We have eight large and light classrooms which are full of top-quality Montessori materials from which the children can choose something that they find of interest. What this means is that they start learning about something because they want to find out more about it.